UK Business Investment in Tech to Grow in 2022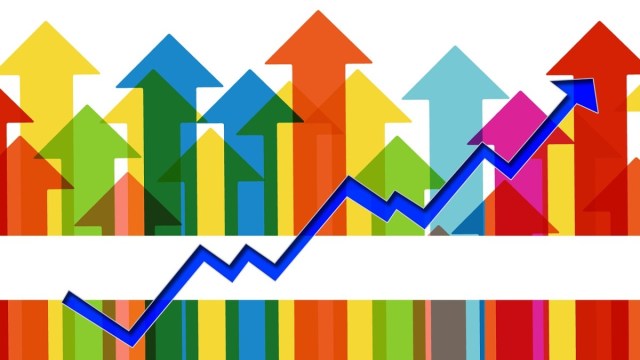 With companies looking to adapt to a post-Covid world, digital technology and workforce skills are two primary areas for investment.
Despite two years of challenges, a new study says that UK companies are looking to focus on business investment in digital tech and expansion in 2022.
The new research from Deloitte interviewed 85 CFOs, including from 21 FTSE 100 and 29 FTSE 250 companies, between December 1-14 last year.
It found that 37% put increasing capital investment as a strong priority for their business in the next 12 months.
The main sectors that will see investment will be digital technology and workforce skills. Broken down by sector, 94% of CFOs expect to invest more in digital technology, with 77% expecting workforce skills to see more funding over the next three years compared to pre-pandemic.
Productivity is also slated to grow over the next three years compared to pre-pandemic, according to 84% of surveyed CFOs.
Other plans for businesses to expand include introducing new products and services, as well as entering new markets. According to Deloitte, these were more popular in its latest report than at any time since the question was first asked in 2009.
The surveyed UK CFOs also noted that the climate transition, along with growing demand at home and abroad, will help drive fresh business investment.
In addition, the study found that the appetite for risk has increased, despite the challenges of recent months, such as rising inflation and the Omicron variant. Additional risks for UK business investment 2022 include persistent labour shortages and climate change.
Furthermore, 46% of the surveyed CFOs warned that their businesses faced significant or severe recruitment difficulties over the last three months.
However, only 24% expect these problems to persist in a year's time.
Supply chain problems are another concern for many CFOs. The percentage saying that their businesses experienced significant or severe supply chain disruption over the past three months, increased from 28% to 37% quarter on quarter.
Only 19% said they expect similar levels of disruption in one year's time.
Chief economist at Deloitte Ian Stewart said: "Like equity markets, which rallied into the new year, CFOs seem to be looking past Omicron and plan to focus their businesses on growth in 2022.
"It is a measure both of the remarkable snap-back in activity from the pandemic and the scale of the challenge today that CFOs rate labour shortages as the greatest risk to business. This is ahead of even the pandemic, in second place. Strikingly, the worries that dominated the risk list in recent years – above all Brexit and weak global growth – have dropped sharply down the risk rankings."