Tight supply in Taiwan sees British pork come to market's rescue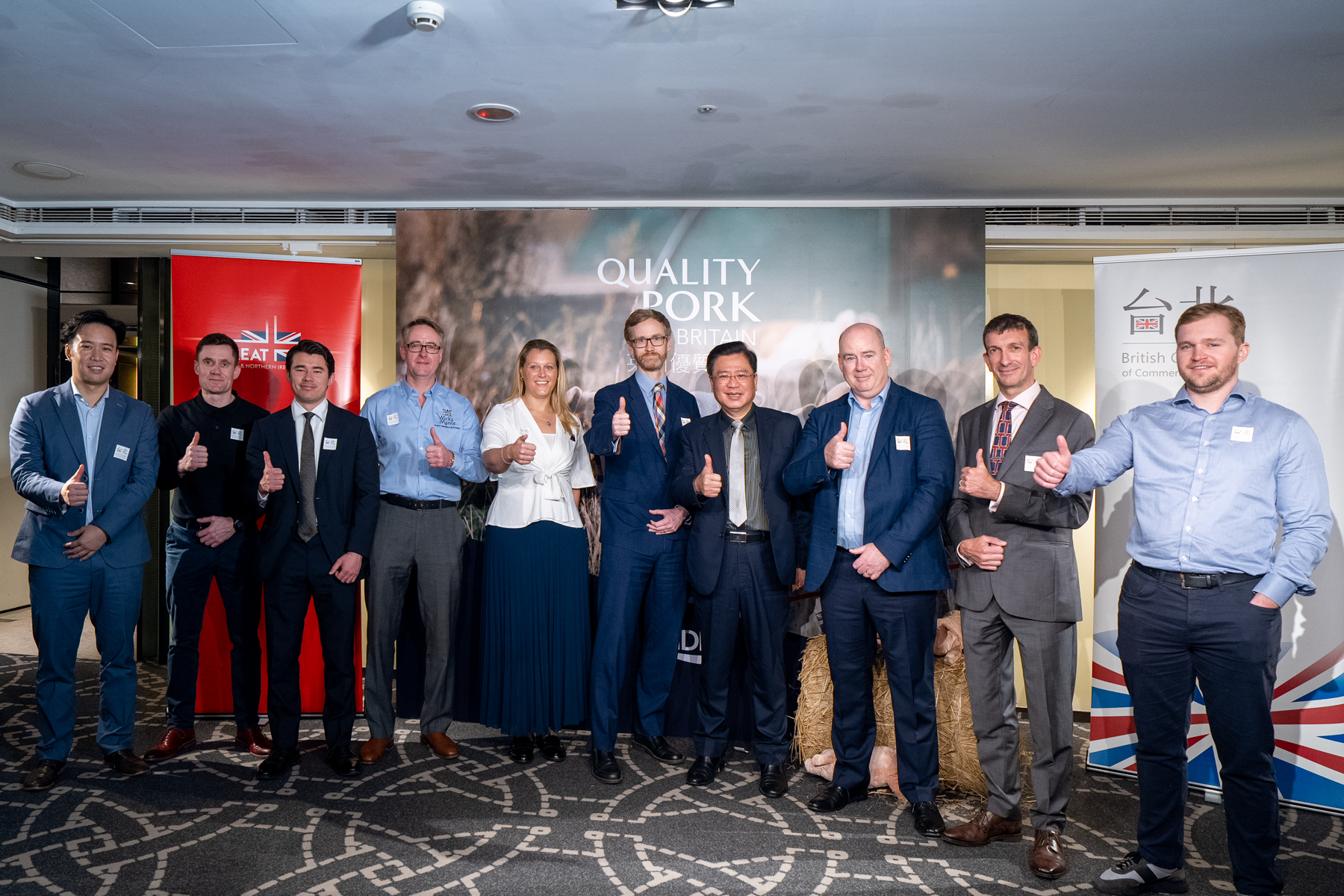 ---
TAIPEI (Taiwan News) — It's not just eggs that have been in short supply in Taiwan. Other agricultural products have also been affected, such as pork.
The Taiwan Frozen Meat Packers Association (TFMPA台灣冷凍肉品工業同業公會), which supplies the domestic meat market, has been in discussions with the U.K.'s Agriculture and Horticulture Development Board (AHDB英國農業與園藝發展委員會) regarding the possibility of significantly increasing the volume of British pork imports as a processed product.
The AHDB has stressed that British pork does not use additives such as ractopamine and strictly controls the use of antibiotics. British pork is regarded as a premium and healthy option, especially as a source of protein, and the importing of high-quality British pork will assist domestic manufacturers and help meet the needs of domestic meat processing manufacturers.
According to the latest statistics from the Council of Agriculture Cabinet, Taiwan consumes about 900,000 tons of pork annually, or approximately 35.32 kilograms per person. Clearly a significant food item for Taiwan.
Pork imports have also become the focus of Taiwan's foreign trade negotiations. In recent years, especially since the beginning of 2023, domestic pork supply has been tight, and seeking foreign pork imports has become an important option for domestic manufacturers to consider.
To promote the export of British pork, AHDB has actively explored the Asia-Pacific market. AHDB has long regarded Taiwan as the focal point for the promotion of British pork, particularly in the last 2 years.
After the epidemic prevention measures were lifted, AHDB, this week, led a delegation of British pork representatives to Taiwan and held three consecutive promotional activities, including a meat import forum, pork tasting meeting, and one-to-one negotiations, inviting Taiwanese meat importers and catering companies to participate. All parties greatly enjoyed the events and look forward to working more closely together in the future.
Based on official U.K. statistics, the export of British pork to Taiwan in 2022 reached approximately 1,700 tons, with an export value of around NT$117 million (£3.1 million). This represents a noteworthy 200% increase compared to the export of pork to Taiwan in 2021. With the interest shown in British pork, it is expected that 2023 will be a bumper year in terms of British pork exports to Taiwan.
Susan Stewart, Senior Asia-Pacific Export Manager and Spokesperson of AHDB reiterated that British pork is produced without the use of ractopamine for the entire production process, and the use of growth hormones has been strictly prohibited since 1988.
Additionally, the use of antibiotics is also strictly controlled, and the farming methods used for pig rearing comply with animal welfare regulations. The logistics and slaughter processes from farm to table are strictly monitored, making British pork a safe food source that Taiwan consumers can trust.
Tom Burn (嚴濤暮), the deputy representative of the British Office in Taipei, pointed out that Taiwan is renowned for its exceptional culinary skills, and the U.K. is eager to witness the emergence of a fresh range of healthy and delectable pork dishes that feature British pork as an ingredient. He looks forward to the innovative ways in which local chefs will incorporate British pork to create new dishes soon.