Take Regent Home Collaborates with Michelin Restaurant T+T Releasing another Eclectic Delivery Item "Regent x T+T Michelin Sharing Set"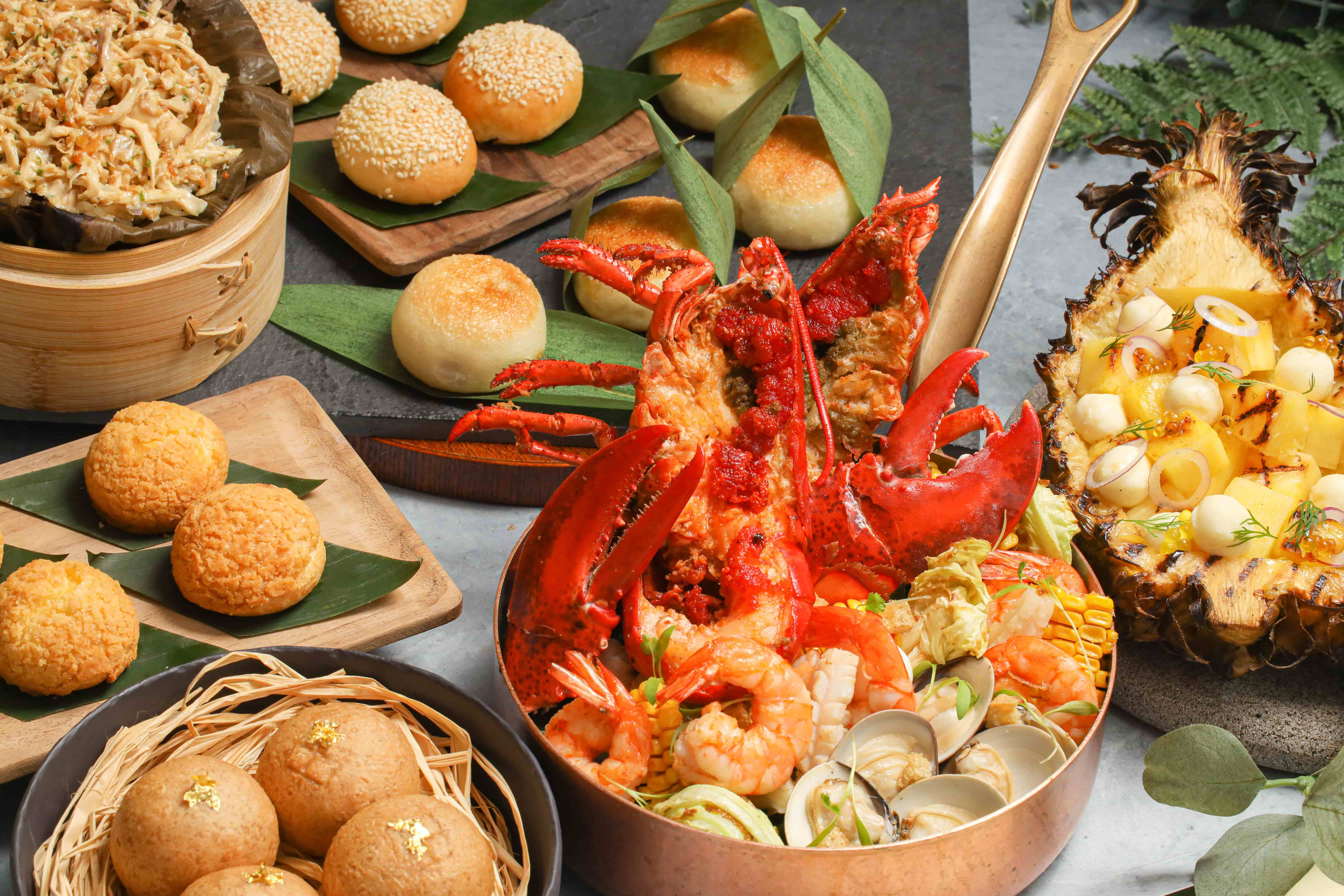 As "Take Regent Home" online platform continues to advance and diversify its to-go options, arousing loyal consumers' thirsty palates with newer and groovier cuisines, Regent Taipei releases the third wave of iconic collaboration with celebrity Chefs, Johnny Tsai and Kei Gu from the famous T+T Bistro. The "Regent x T+T Michelin Sharing Set" is composed of 7 distinct Chefs' Special tapas tasting dishes elegantly packaged inside a designed gift box. Starting from today until June 25th, enjoy your Michelin delicacies for a discounted price of NT$2,980 (original price at NT$4,280) limited only on Take Regent Home online platform. Pick-up is available until June 26th! For more information, please visit the Take Regent Home website at https://shop.silkshotelgroup.com/RT. 
T+T Bistro is currently one of the most sought out restaurants in Taipei city. Earning its first Michelin Star in 2021, T+T exudes a modern chic yet relaxed a la French ambiance. The name is an abbreviation of "tapas tasting" inspired by Spanish cuisine, but rather based its small plates strongly on Asian roots. Through layering and juxtaposing classic Asian ingredients with European culinary style, the dishes create gustatory nuances that are ingenious and eclectic.
The "Regent x T+T Michelin Sharing Set" is a delicate curation designed by Chef Tsai. Inspired by his mother's cooking, the sharing set includes 7 Asian fusion dishes. The Rendang Beef Tongue Bun and Pepper Bun with Confit Duck Leg and Truffle are made with exquisite Beef and Duck broth and are influenced by classic Taiwanese street food. The Grilled Pineapple and Burrata Cheese a combination of charcoal-grilled pineapple and burrata cheese. The sweet and sour taste is complimented by the aroma of charcoal and milk, and presented beautifully in a whole pineapple. The main dishes include a Southeast Asian Boston Lobster Seafood Laksa, using whole fresh Boston lobster and seasonal seafood such as baby squid and clams. The Roasted Chicken Rice Wrapped in Lotus Leaf is chicken oil rice slow cooked in chicken stock and covered with tender roast chicken shreds, carefully wrapped in aromatic lotus leaves. The set ends with two dessert buns - The Signature Taro & Salted Egg Ball is available only for this set. The salted egg yolk combined with fragrant taro fillings is deep-fried to create a unique soft and crunchy texture. The Chef's Special Pineapple Bun, made with a twist on the Classic Cantonese snack.
For Reservations, please contact ­­­­­­­­­­

2523-8000 (ext. Reservation Team)

Regent Taipei Address: No. 3, Ln. 39, Sec. 2 ZhongShan N. Rd.