SCB | Standard Chartered's new head office completed, bridging the gap on net zero emissions by 2030
Standard Chartered Bank held a ceremony of the new head office building today, which set another critical milestone for Standard Chartered Bank in Taiwan and echoed Standard Chartered Group's declaration of achieving the goal of zero net carbon emissions and sustainable development by 2030—by making continuous progress to being the most sustainable international banking company.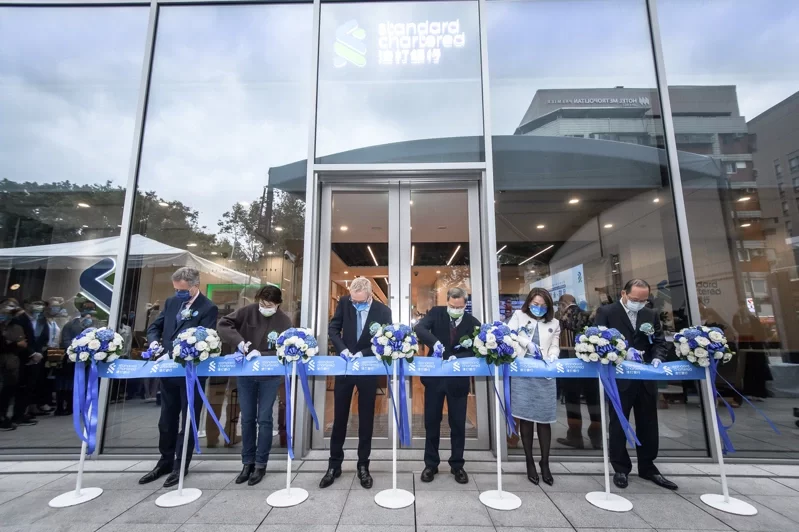 Ian Anderson, CEO of Standard Chartered Bank, pointed out that this is another significant milestone since Standard Chartered Bank opened its first branch in Taiwan in 1985 and successfully acquired Hsinchu International Commercial Bank through the open market in 2006. The new head office building with "sustainability and inclusiveness" as the central axis not only echos Standard Chartered Group's announcement that the bank operation will achieve the goal of zero net carbon emissions by 2030, but also creates a diversified and flexible working environment, showing Standard Chartered Bank's new imagination of the future appearance of the bank.
Lin Suzhen, head of the General Office of Standard Chartered Bank's Consumer Finance, pointed out when sharing the plan of the new office, the latest business department is not only the first new concept branch in Taiwan to thoroughly guide Standard Chartered's "Next Gen Future Generation", which combines with human nature and digital services, but also acts as an indicator branch that practises the sustainable development blueprint of Standard Chartered Group. In the future, Standard Chartered will also prioritise the same concept in service strongholds in the main metropolitan areas.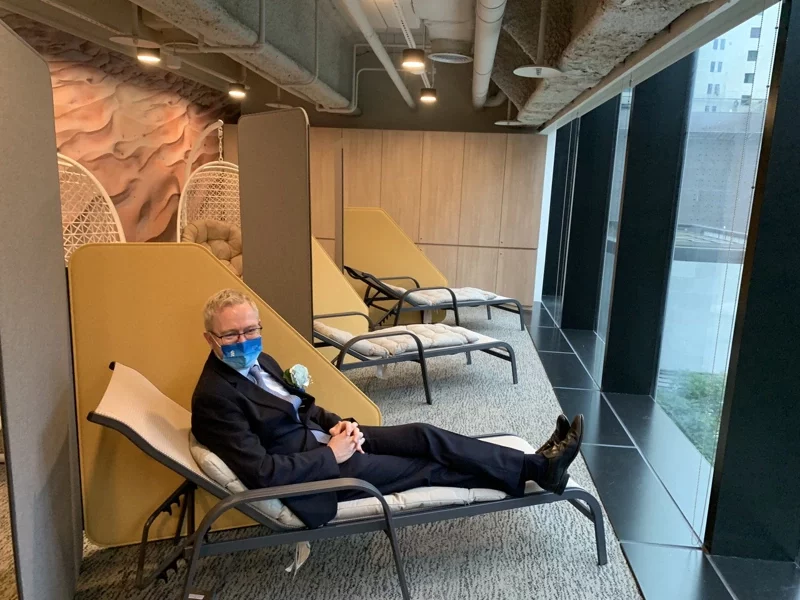 The newly completed Standard Chartered Bank Building is planned to implement sustainability as the highest policy. In addition to the visible green plants and environmentally friendly layout, intelligent office systems such as smart sensing lighting and temperature control can effectively save energy consumption. Coupled with the introduction of a flexible working environment, the office space design with sustainability as the core is further integrated into human nature, and highly adjustable electric desks are configured according to the proportion of people. As a result, everyone can use different working environment settings. Even if it is necessary to collaborate with partners in other departments, the collaborative space scattered on different floors can be used appropriately and is no longer limited to rigid conference rooms.
The high-speed wireless network environment and integrated office equipment make the office space in the Standard Chartered Bank building full of various possibilities. As long as you bring your laptop, a coffee-flavoured dining space, or an exclusive aerial garden, colleagues, can work in their preferred environments to provide customers with the most valuable digital financial solutions. The specially planned rest space also has dynamic basketball machines or electronic darts to stretch muscles and bones if you want to take a break. If you're empty, you can also choose a full-featured massage chair or a quiet meditation space.
- Translated by Jasper Chang, BCCTaipei