Regent Taipei Releases Chinese New Year Restaurant Dishes
To welcome a prosperous year of the Rabbit, Regent Taipei unveils an array of sumptuous dishes intricately curated by Silks House's Executive Chef Wu. Combining rare ingredients with Cantonese and Chinese culinary artistry, Executive Chef Wu presents 8 symbolic meal sets representing unity and good fortune. Starting at NT$6,800 per meal set, and NT$3,800 per Signature Appetizer Selection, make your order and enjoy a memorable celebration with your family and friends. From now until January 15th 2023, order from Regent Taipei restaurants or through "Take Regent Home" online delivery platform (https://shop.silkshotelgroup.com/RT) and pick-up at appointed time can receive a complimentary Brasserie afternoon tea voucher. Members who order any frozen gift set can enjoy a 10% exclusive discount!
---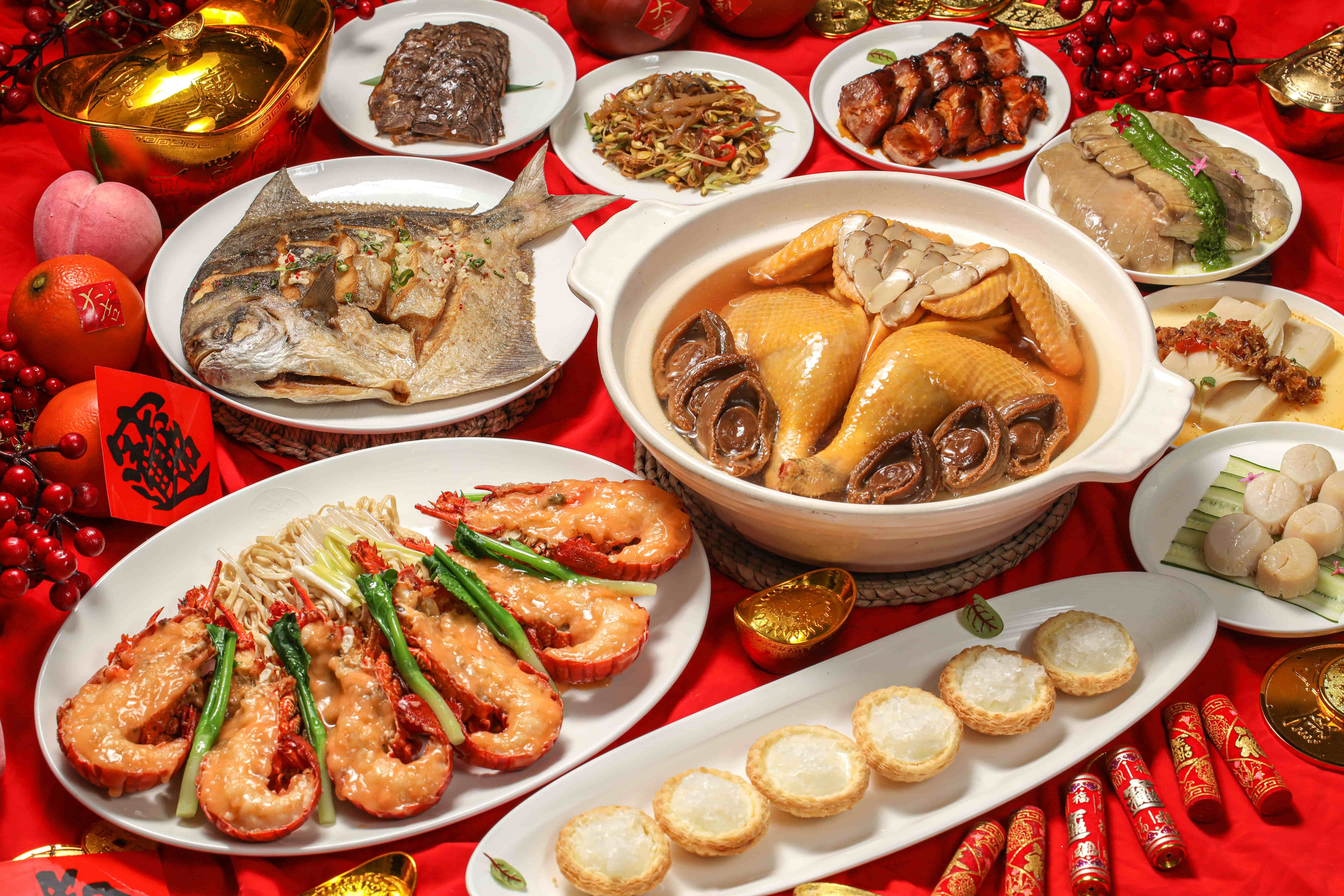 ---
Authentic Cantonese Meal Sets with Premium Ingredients
Cantonese food traditions during the Chinese New Year is represented by one symbolic dish - "Poon Choi", symbolizing "reunion", "consummation" and "perfection". It is a traditional festival meal composed of different layers of ingredients, typically served in large wooden or porcelain basins called "poon". This year, Regent Taipei releases the "Silks House Luxury Poon Choi", assembled with a selection premium seafood such as Japanese abalone, sea cucumber, Hokkaido scallop and Middle East fish maw. It is carefully prepared in a casserole with a diameter of 30cm, with layers of vegetables, goose feet, pork belly, roast duck, emperor prawns and the selected premium seafood.  
The "Silks House Luxury Poon Choi" is recommended to be steamed on high heat for 40 minutes before pouring the oyster sauce and chicken stock on top. This opulent meal is priced at NT$39,888 per set, or order the "Cantonese Abalone and Sea Cucumber Poon Choi" for NT$18,888 per set.
---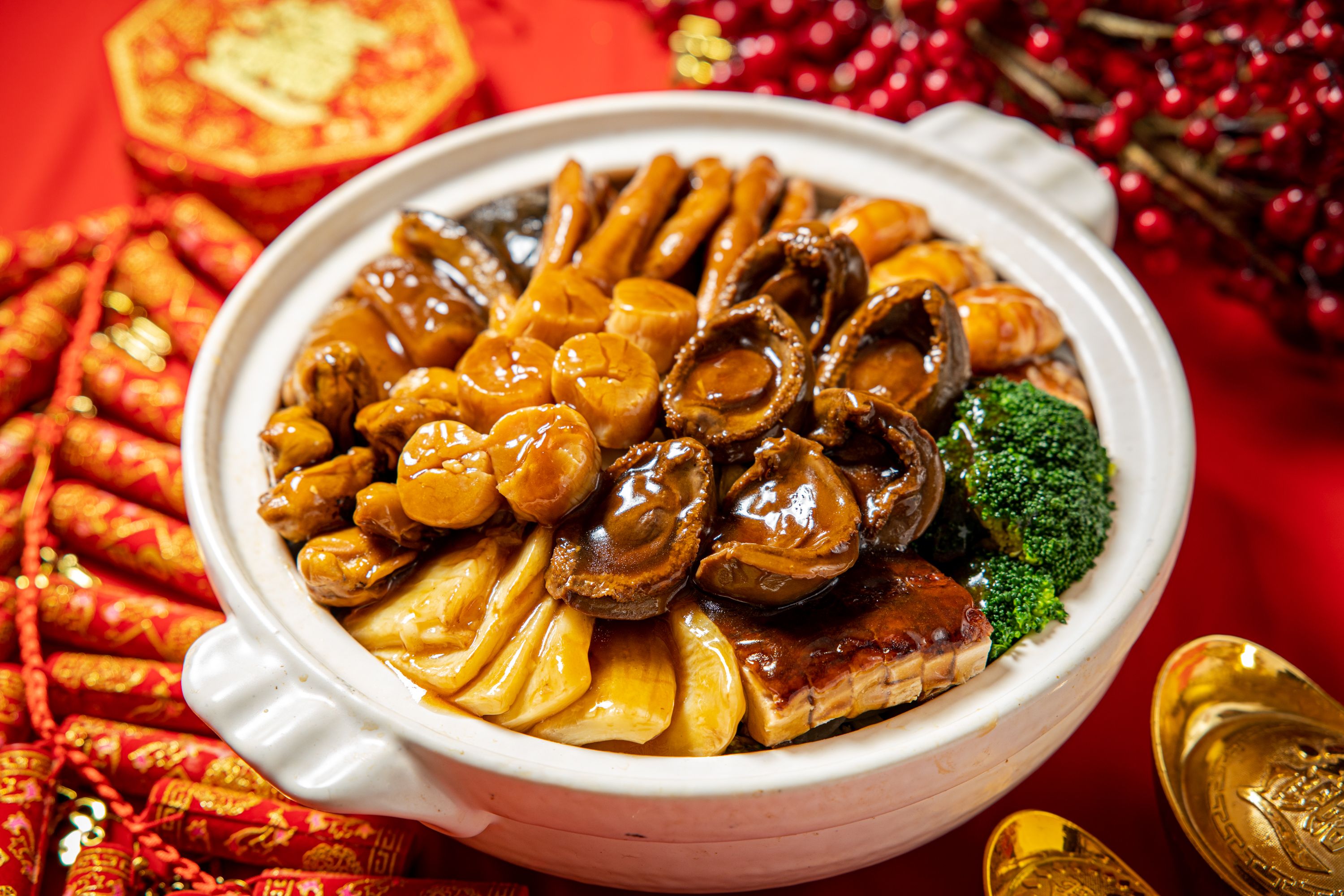 ---
Traditional Chinese Meal Sets
​The most authentic way of celebrating the new years in Chinese traditions is to "Wei-Lu", which translates to "surround the stove", where Chinese families gather and feast with special dishes at a round table, symbolizing unity. To cherish this festive occasion, Regent Taipei presents 4 special "Wei-Lu" dishes for families to enjoy.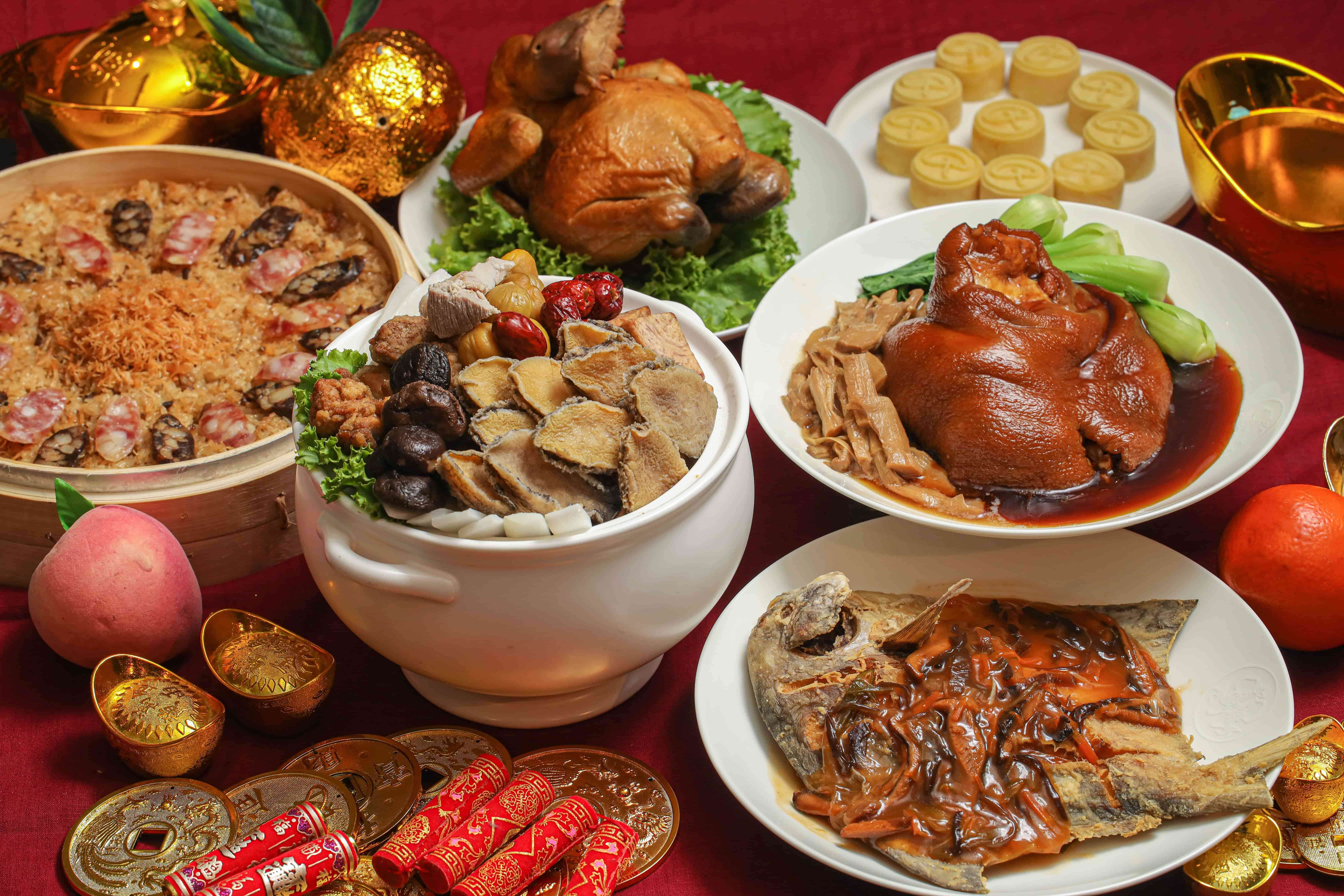 ---
Starting with the "Luxury Traditional Taiwanese Meal Set", composed of elevated Taiwanese cuisines such as, the iconic Buddha's Temptation soup, baked Taiwanese mullet roe, bamboo shoot braised pork knuckles and a selection of most popular dishes. Priced at NT$8,888 per set.  
---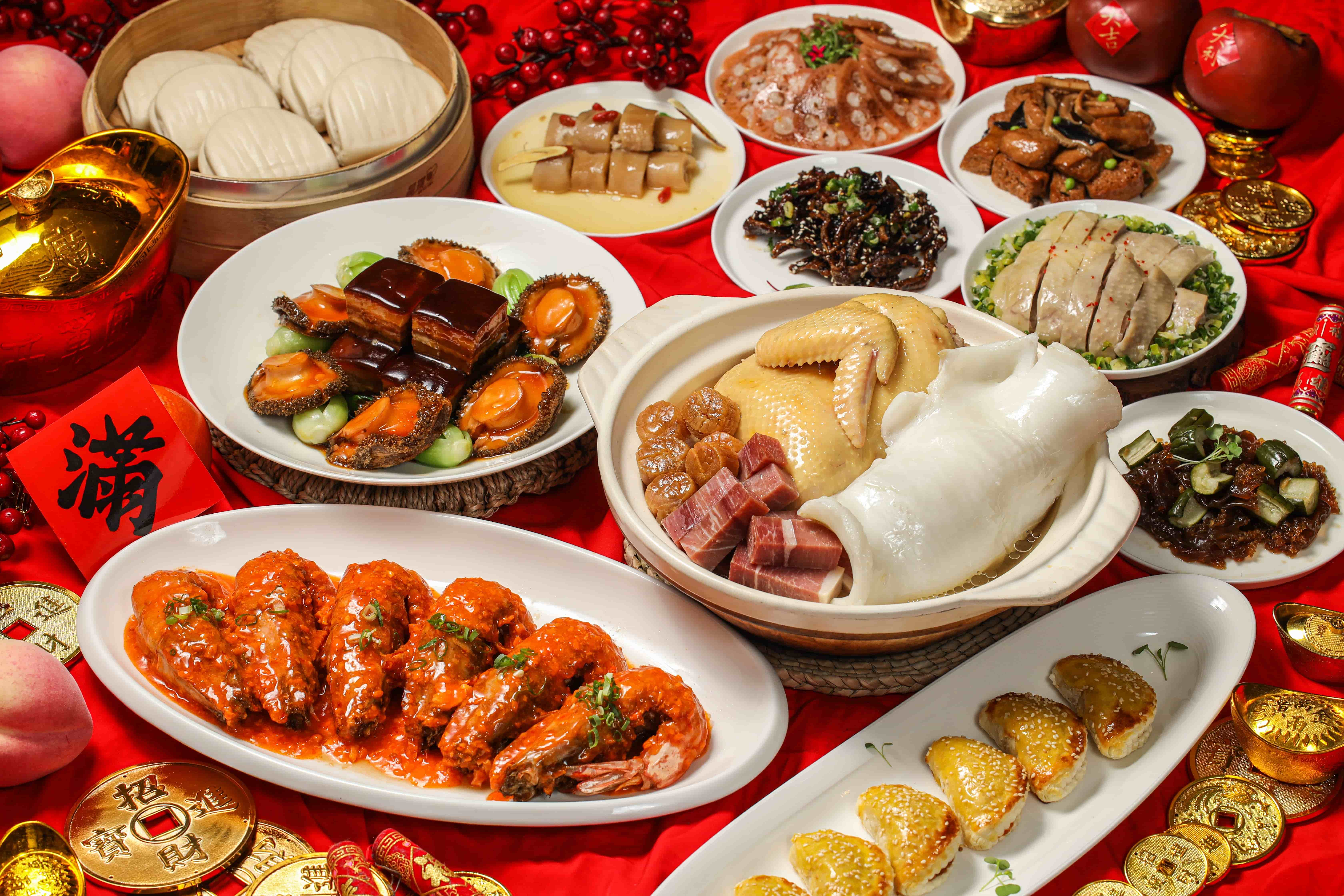 ---
Follow by the "Premium Shanghainese Meal Set", assembled with 6 specially selected champion dishes, such as the "Roasted Tiger Prawns", the "Fresh Abalone with Oyster Sauce", the classic "Dongpo Pork" and the "Fish Maw Chicken Soup". Priced at NT$9,888 per set for 6 servings. The Silks Place "Cantonese Lobster and Abalone Meal Set", is composed of a selection of most favored Silks Place cantonese cuisines such as, the signature honey barbecue pork, braised beef tendon, ginger scallops, pepper chicken, luxury vegetable and XO sauce bamboo shoots. The main dish includes the cripsy "Pan-Fried White Pomfret" and the "Lobster Noodle". The set is priced at NT$12,888. Lastly, Silks Palace presents the "Taiwan and Cantonese Style Meal Set", assembled with six appetizers and two main dishes- the "Braised Abalone with Goose Feet" and the "Garlic Braised Marbled Grouper", priced at NT$7,800 for 6 servings.
Mihan Honke also releases a luxurious Japanese surf and turf hotpot set, including lobster, scallop, abalone, premium shellfish, prime boneless beef short ribs and Taiwanese pork. The set is priced at NT$8,888. Or enjoy the award-winning "Premium Roast Beef Feast" starting at NT$6,888 per set.
---
​​​Chinese New Year Exclusive Gift Sets
This year, Regent Taipei collaborated with the traditional Taiwanese pastry shop Jiuzhennan and the famous biscuit brand but.(we love butter) and launched two exclusive gift boxes. The "Regent X Jiuzhennan" gift box includes traditional pastries such as Pineapple Custard Cake and a selection of popular Chinese New Year snacks. The "Regent X but.(we love butter)" gift box is composed of classic but.(we love butter) biscuits and Regent Taipei's Caramel Custard cake.  ​​​​​​
Regent Taipei also releases a selection of most favored Chinese New Year traditional pastry gift sets, as well as Silks House XO sauce gifts sets for all to choose from.
---
From Now until January 15th, 2023, order from Regent Taipei restaurants or through "Take Regent Home" online delivery platform https://shop.silkshotelgroup.com/RT
Regent Taipei Contact Number: (02)7701-7722 Regent Gift Shop or fax your order to (02)2522-8149
Regent Taipei Address: No. 3, Lane 39, Section 2, Zhongshan North Road, Taipei City