Regent Taipei Presents Heartwarming Promotions for Your Thanksgiving Holiday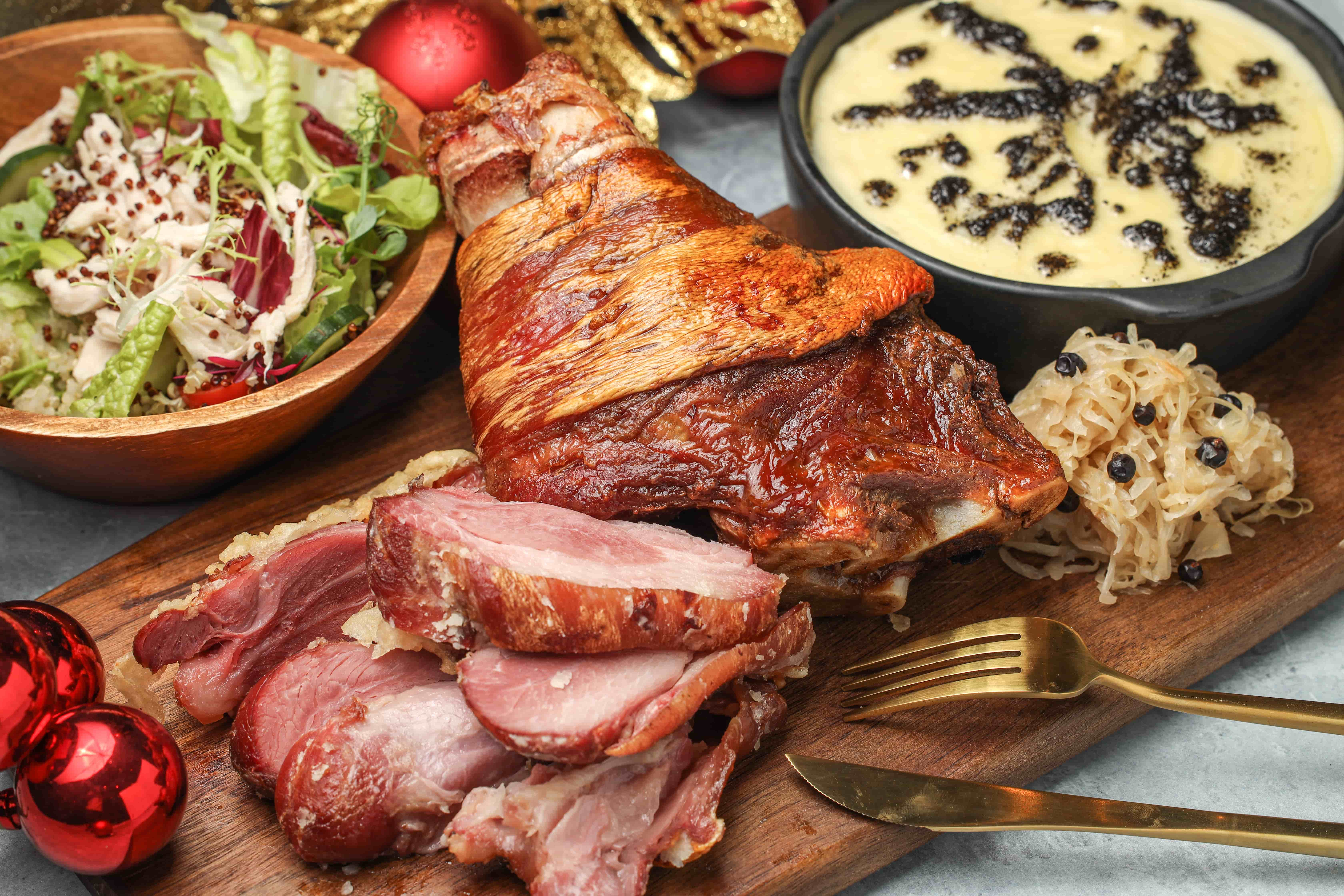 ---
The most heartwarming holiday season is finally right around the corner, Regent Taipei presents a series of festive Thanksgiving dinner hampers featuring Beef Wellington, Roast Turkey, Roast Spring Chicken and this year's special German Roast Pork Knuckle. Guests can also enjoy a selection of classic desserts such as Pumpkin Pie and Pecan Pie available on the 1st floor Regent Gift Shop, as well as an array of special cocktails on the 2nd floor Gallery Lounge. Starting at Nt$9,800 per room for four people, guests can celebrate the holiday in a five-star hotel room with a full Thanksgiving feast consisting of Roast Spring Chicken and German Roast Pork Knuckle. For holiday dinner hampers and desserts, order before November 30th to enjoy a 10% discount! 
---
Hearty Thanksgiving Dinner Sets
For this holiday season, Regent Taipei carefully prepared three dinner sets, starting with the immaculate 1-kilogram centerpiece – Beef Wellington, a showstopper found at upscale restaurants all over the world as the making can be time-consuming and labor-intensive especially getting the flaky golden crust with a perfectly cooked filet tucked inside. Starting at NT$7,800 per set for four servings, this festive dinner set comes with handmade mustard seed sauce, port wine sauce, truffle mashed potatoes, and seasonal vegetables.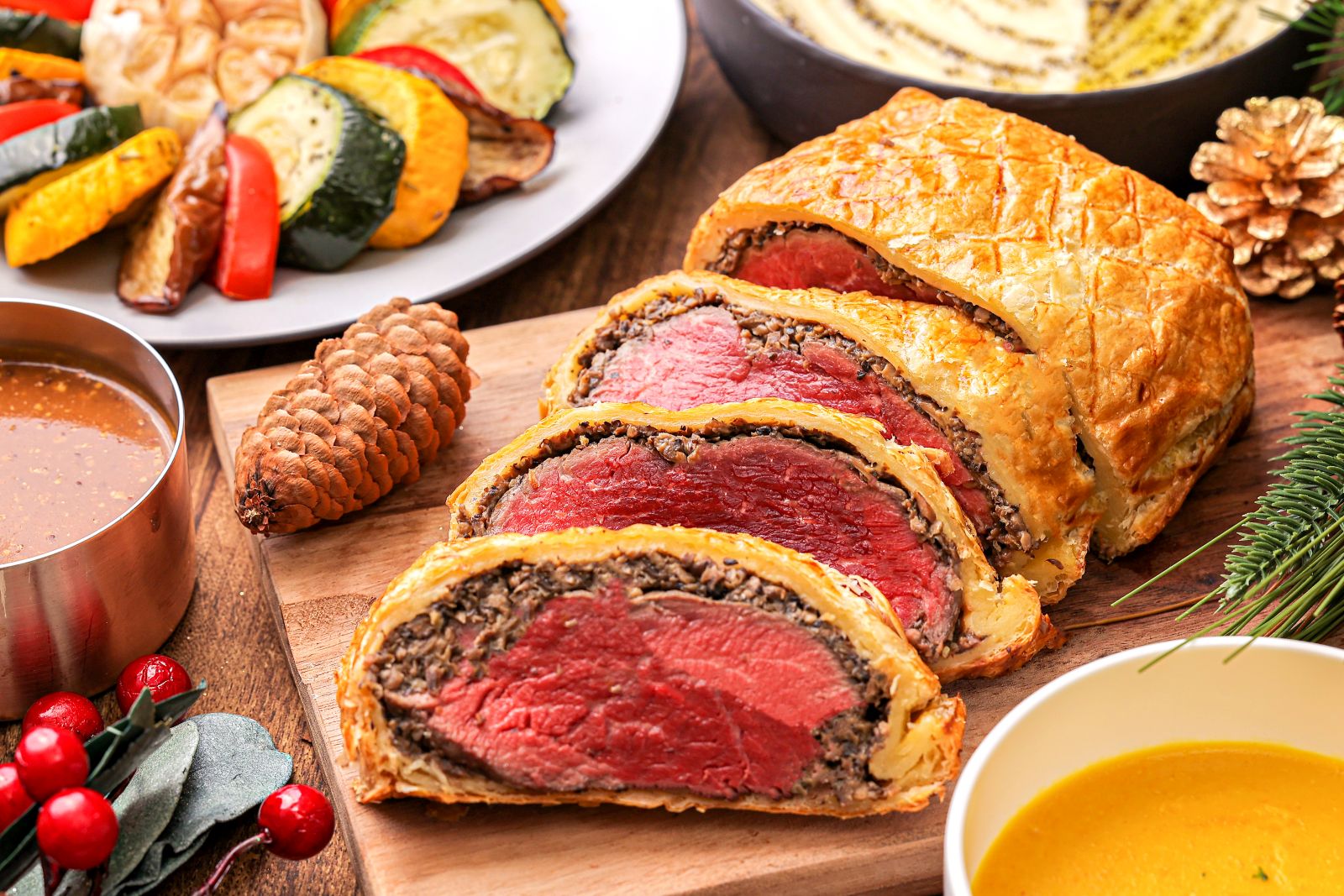 ---
The Oktoberfest German Roast Pork Knuckle is extended as this year's Thanksgiving special meal set due to its high demand and extremely favorable reviews. The pork knuckle is made with premium Taiwanese black pig. It is meticulously prepared and slow baked for one and a half hours to create golden and fragrant skin. Starting at NT$1.980, the pork knuckle set comes with homemade authentic German sauerkraut, truffle mashed potato and fresh quinoa salad. ​​​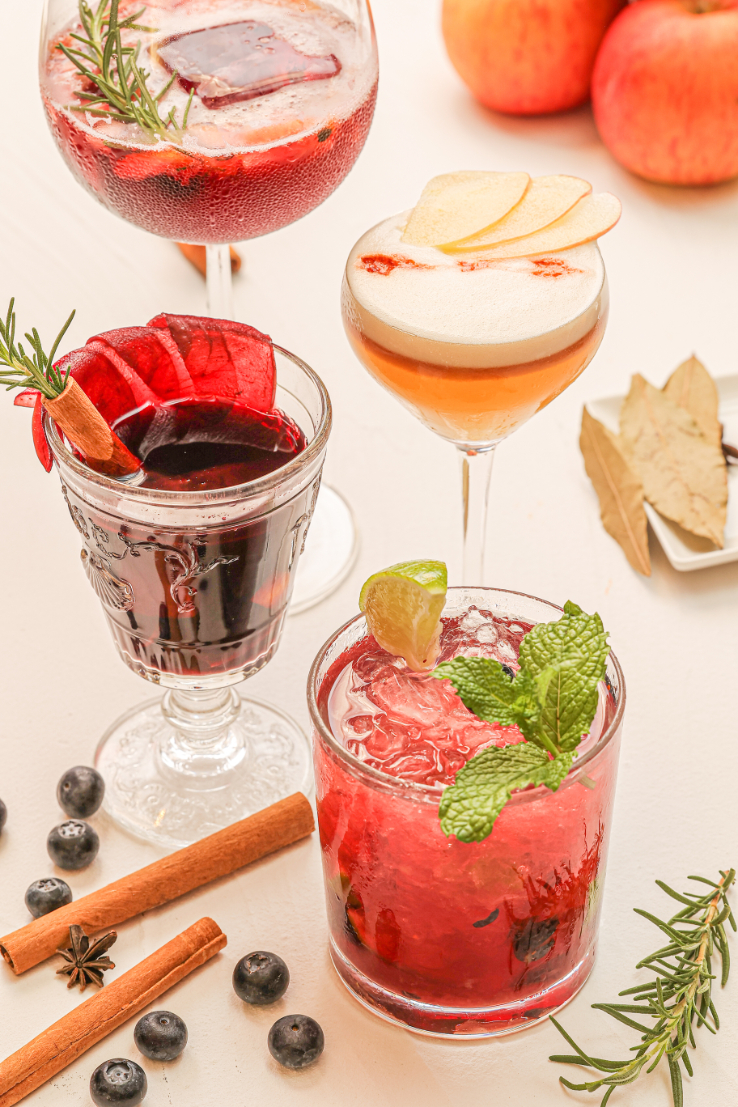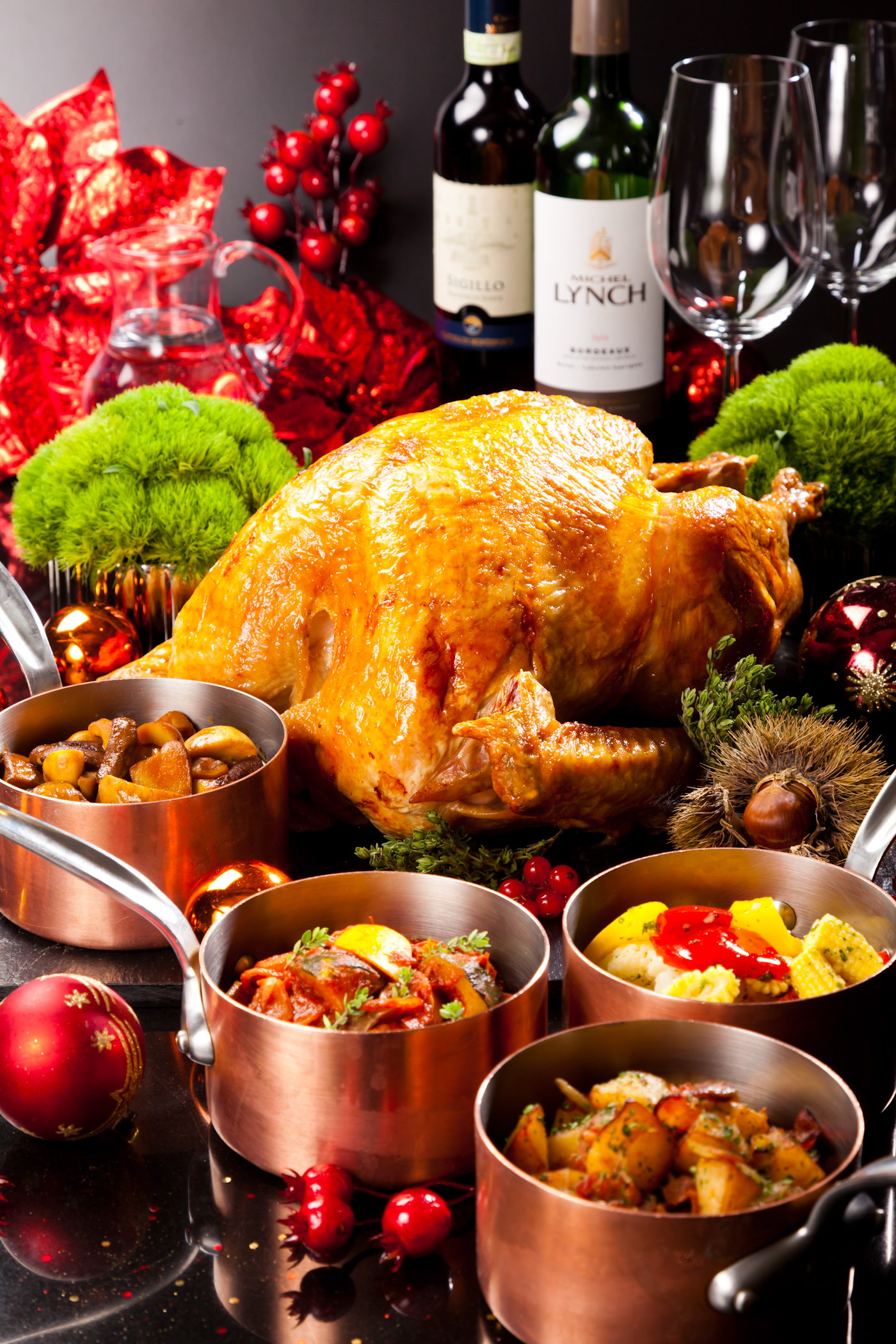 The Roast Turkey Dinner Set, at NT$4,800 per set is an available option for those looking for a traditional Thanksgiving dinner. With beautifully golden and crispy outermost layer, and juicy inner layers, The Roast Turkey Dinner Set is paired with two classic sauces – cranberry sauce and gravy. For a smaller feast, the Roast Spring Chicken Dinner Set includes spring chicken marinated for a whole day in Cajun spices for a mouthwatering fragrance for NT$1,980. The listed dinner sets above include our chef's signature truffle mashed potatoes and roasted seasonal vegetables.
Classic Thanksgiving Themed Desserts & Cocktail Menu
Our French Executive Pastry Chef Nicolas Pelloie has created a variety of Thanksgiving-inspired desserts with two classic Thanksgiving pies: Pumpkin Pie and Pecan Pie. Filled with silky pumpkin mousse, and layered on golden butter pie crust, the classic Pumpkin Pie starts at NT$780. Baked to perfection, the NT$980 Pecan Pie is made with premium pecans, with flavors escalated by beautifully fragrant rum and Canadian maple syrup.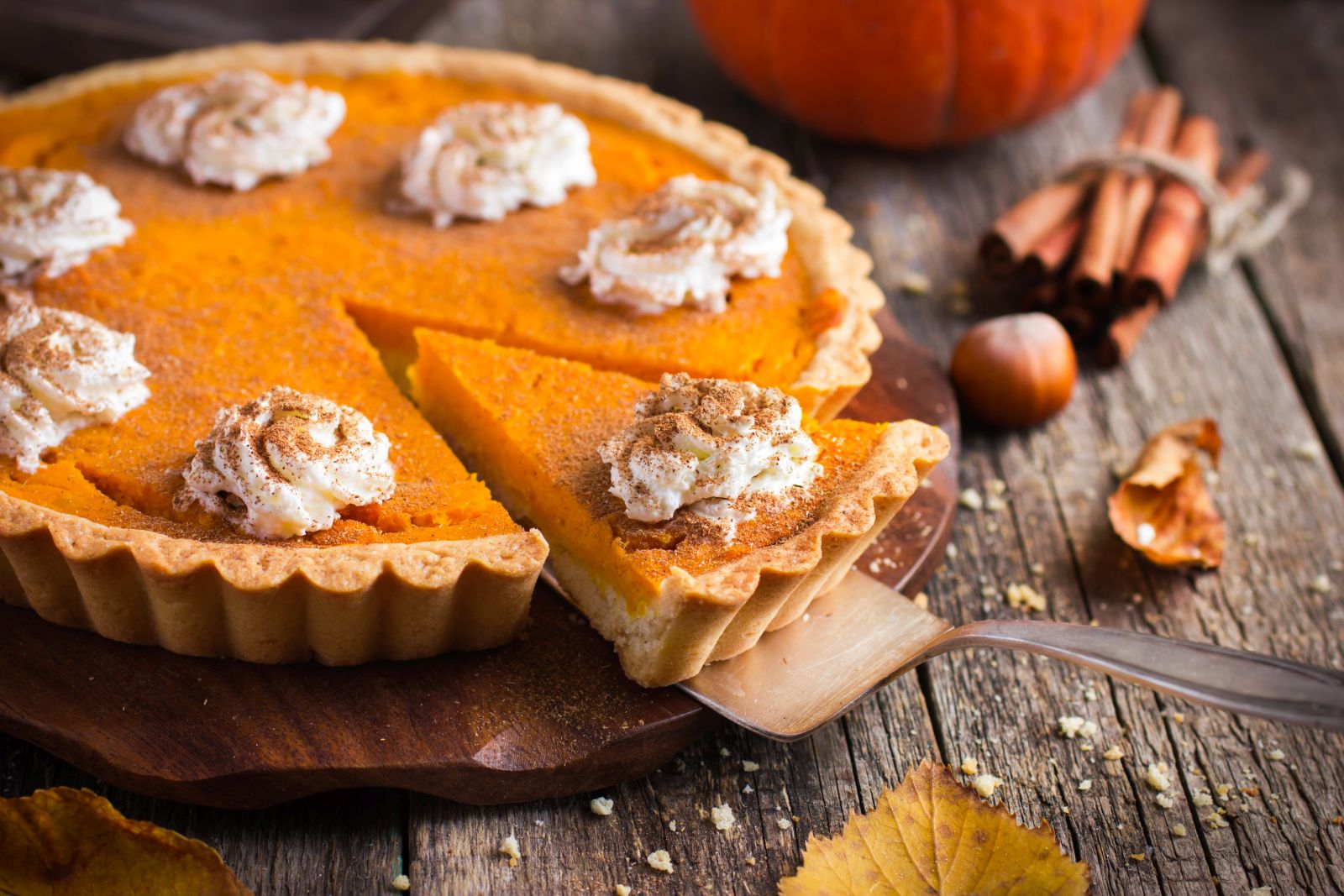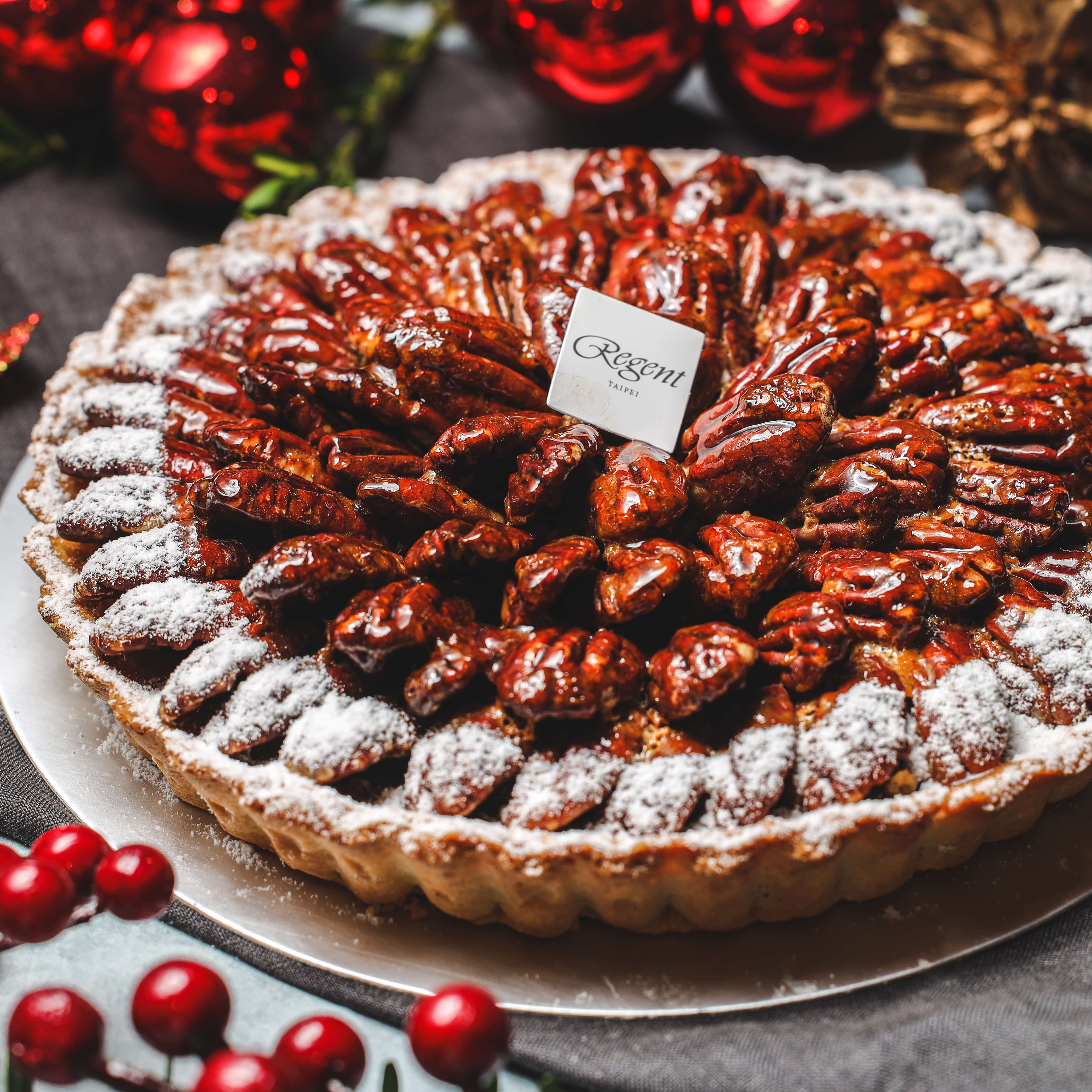 ---
Gallery will be releasing a limited-edition cocktail menu with festive drinks for all guests to celebrate this festive season. Using Thanksgiving and Christmas elements like orange, apple, cinnamon, and more, Gallery has curated a special menu entailing four seasonal cocktails – Classic Eggnog Martini, Applejack Brandy Sour, Sangria, and Mulled Wine, at a starting price of $480 NTD per glass. In addition, on Thanksgiving Day (November 24th), our first floor Brasserie buffet will offer freshly baked turkey at the live cooking station with handmade cranberry and port wine sauces. The special menu is offered with no additional price. (NT$1,480 for lunch and NT$1,580 for dinner)
Regent Hotel reservation website here
Regent Taipei Address: No. 3, Lane 39, Section 2, Zhongshan North Road, Taipei City
---
Regent Taipei and BCCTaipei kindly remind you to drink in moderation.
To order holiday hampers or make reservations, please dial (02) 2523-800 ext. Regent Gift Shop, Brasserie, Gallery or visit Take Regent Home online platform
All dine-in are subject to a 10% service charg