Regent Taipei | Mooncake Delicacy Gift Sets Introducing Original Innovative Maltose Mochi Mooncake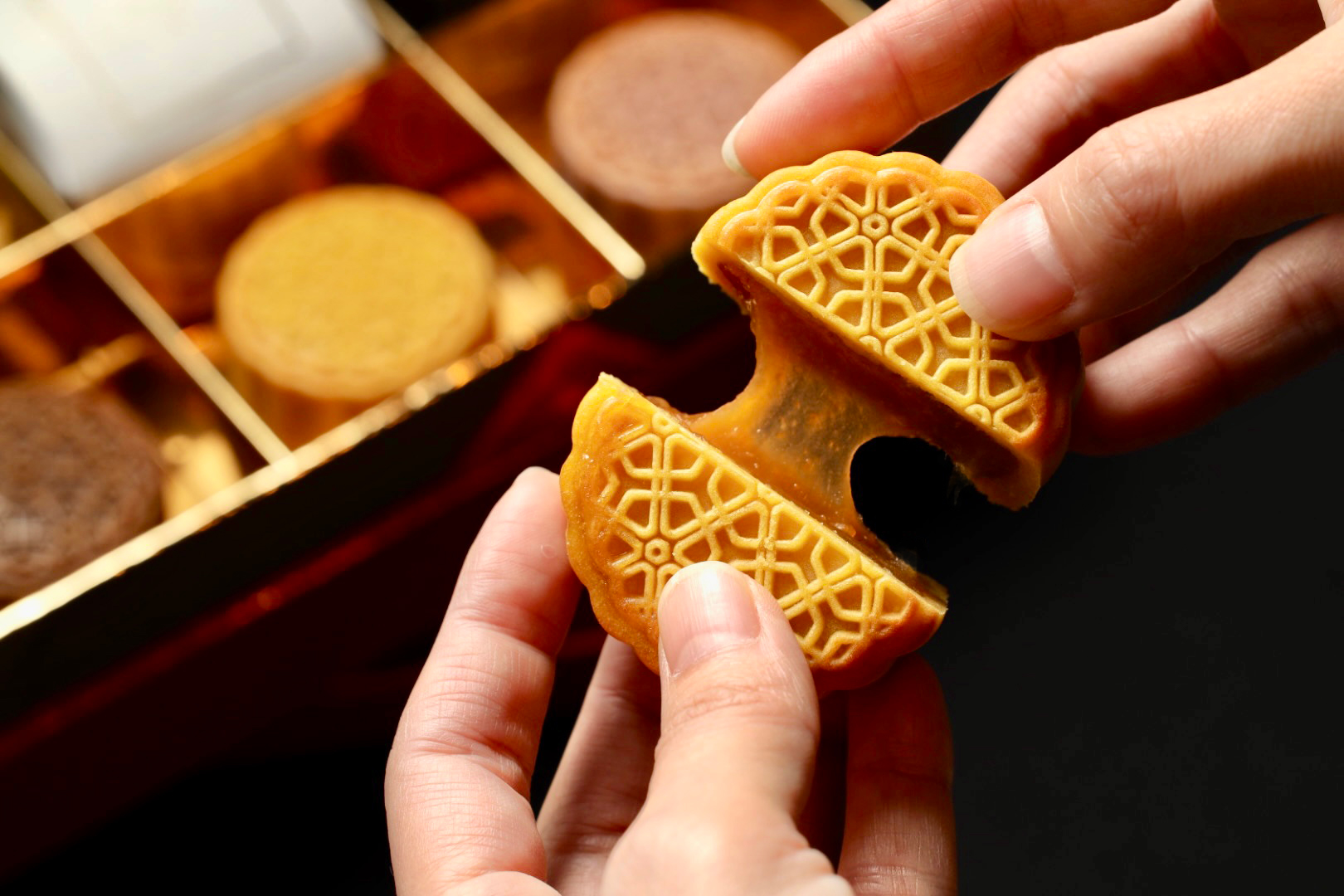 ---
With the fast-approaching season of autumn, the annual mooncake battle begins. Every year, countless flavors, styles, and promotions are competing to win the favors of customers. This year, Regent Taipei joins the battle with four mooncake gift sets, including the brand-new Moon Gaze Japanese Momoyama Mooncake Gift Set with maltose and mochi; the Drunken Moon, with traditional Cantonese mooncakes gracefully encased in a wooden box; the Custard Moon, featuring classic Cantonese buttery yolk and egg yolk pastry; and the award-winning Regent Exclusive – the Pineapple Custard Pastry Gift Set. Starting today, all the gift sets will be available on the official online take-out platform: Take Regent Home​​​. Orders placed before August 14th will be offered a 10% discount. For bulk purchases, please contact us for additional discounts.
Among the four mooncake gift sets presented by Regent Taipei this year, the most-discussed and anticipated is the Moon Gaze Japanese Momoyama Mooncake Gift Set, composed of four mooncakes with innovative maltose fillings, and four with mochi fillings. The authentic Momoyama mooncake skins are made of delicate white bean paste and egg yolk, giving them a non-greasy exterior. Compared to traditional Cantonese-style, Momoyama mooncakes are much lower in calories exactly because of its light and refreshing skin. The unique fillings of the Moon Gaze mooncakes are created from Taiwanese local produce such as Yujing Irwin mango, Dongshan red-heart guava, Dongshi Kyoho grape, Madou pomelo, Dajia taro, Jinshan sweet potato, Wandan red bean, Shoufeng sesame and many others. Combined with the chewy mochi, the ingredients are evenly wrapped in maltose, creating a melted-cheese-like smooth and rich texture. To make this gift set even more alluring, Wang Tea, a tea manufacturer founded in 1890 from Dadaocheng, exclusively cooperated with Regent Taipei, selects their Wenshan Pouchong Tea as a complement to the gift set. The naturally sweet and aromatic tea is a heavenly match to the mooncakes. In addition, the dazzling red packaging further solidifies the grandiose of this gift set for the festivity.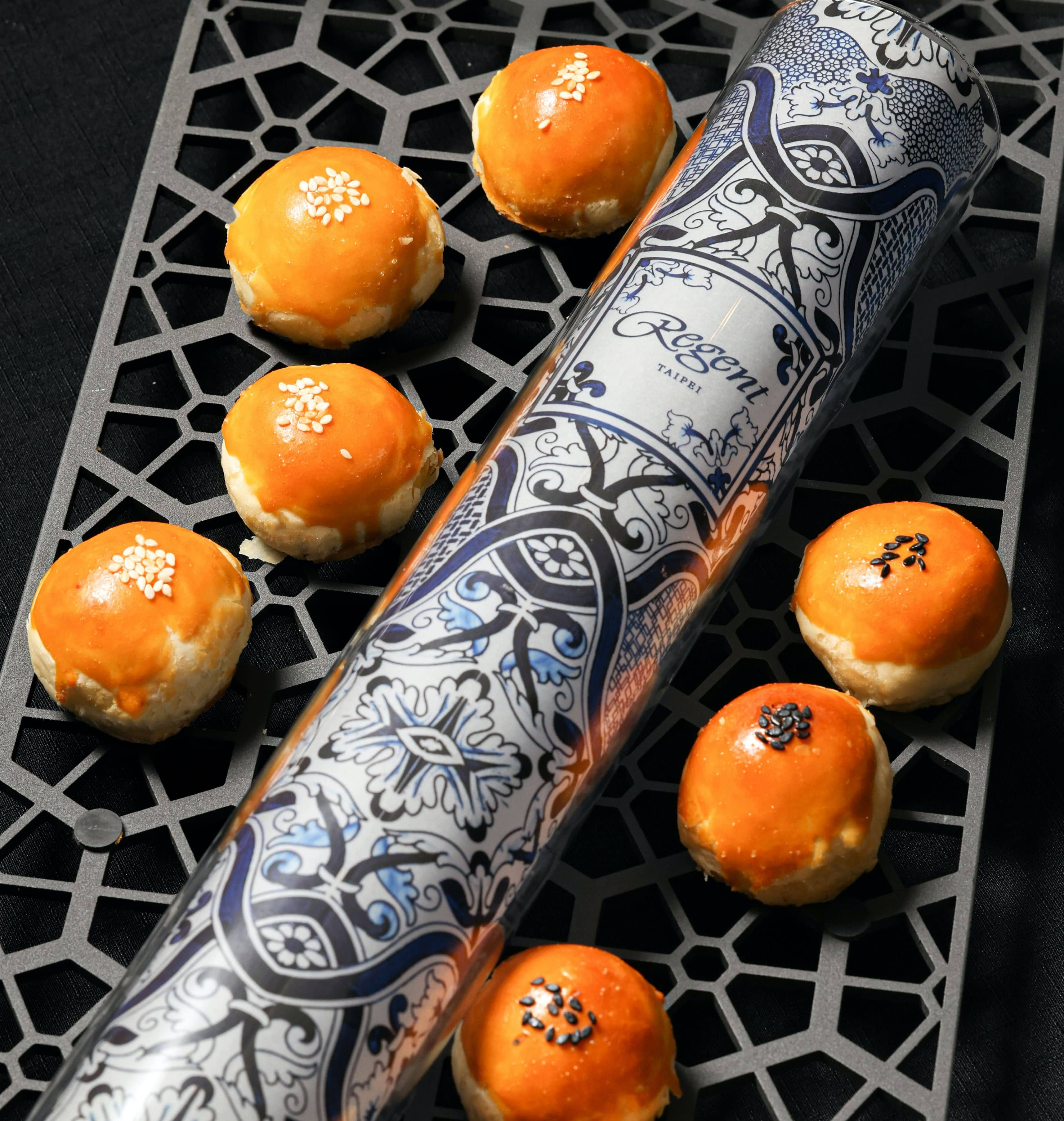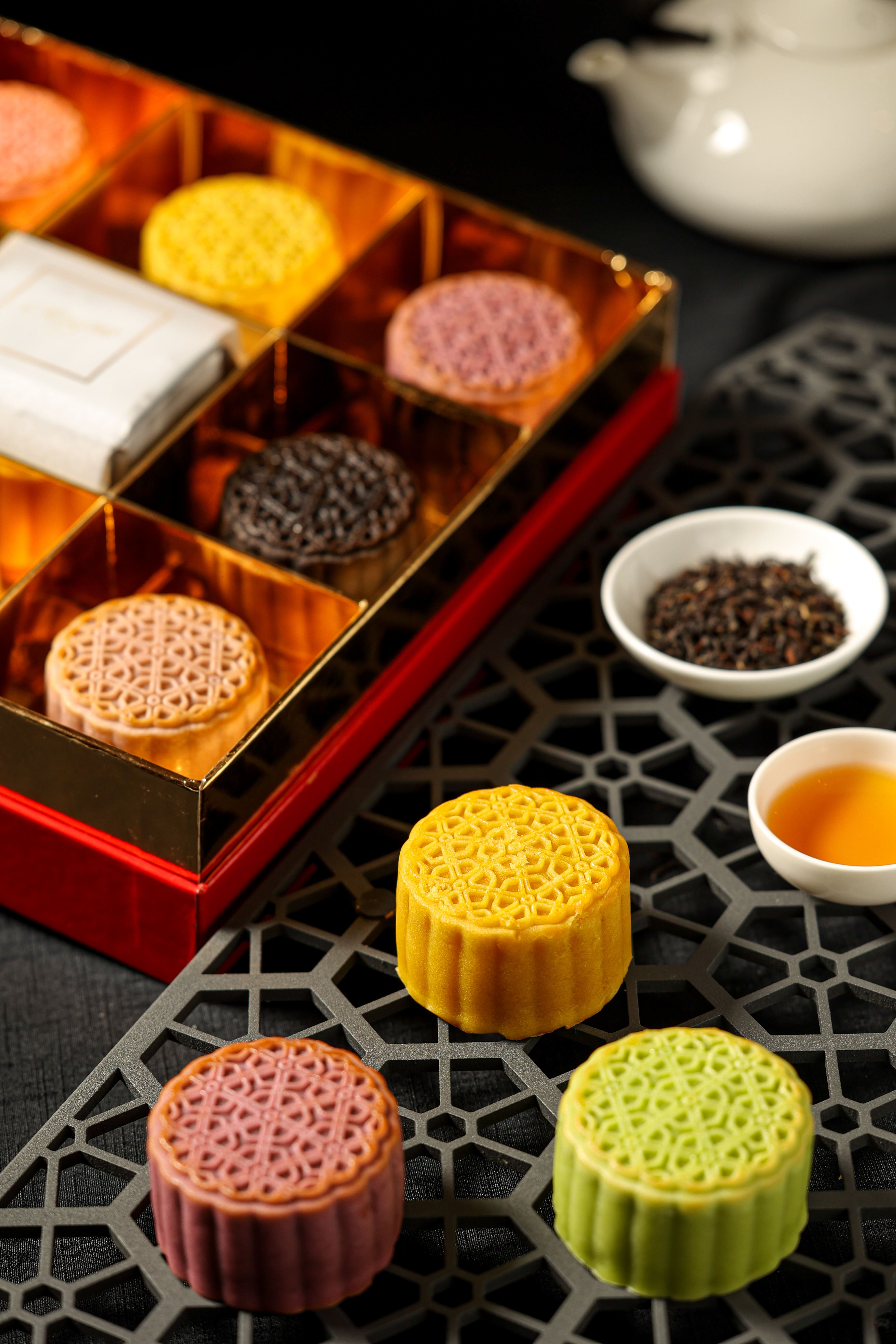 ---
The all-time popular Cantonese mooncake gift set, Drunken Moon, is presented with six flavors this year: Cantonese-style Wuren, Sesame, Lotus Seed Egg Yolk, Date Paste with Walnuts, Chestnut Cream Custard, and Fuyuan Tieguanyin.  The Custard Moon, widely praised by critics and loved by the public every year, is a gift set of Cantonese-style buttery yolk and egg yolk pastry. During this season of gift-giving, the chef once again recommends the award-winning Regent Exclusive as the must-have classic. Regent Taipei wishes to celebrate this Mid-Autumn Festival with their thoughtfully curated mooncake gift sets together with family and friends.
---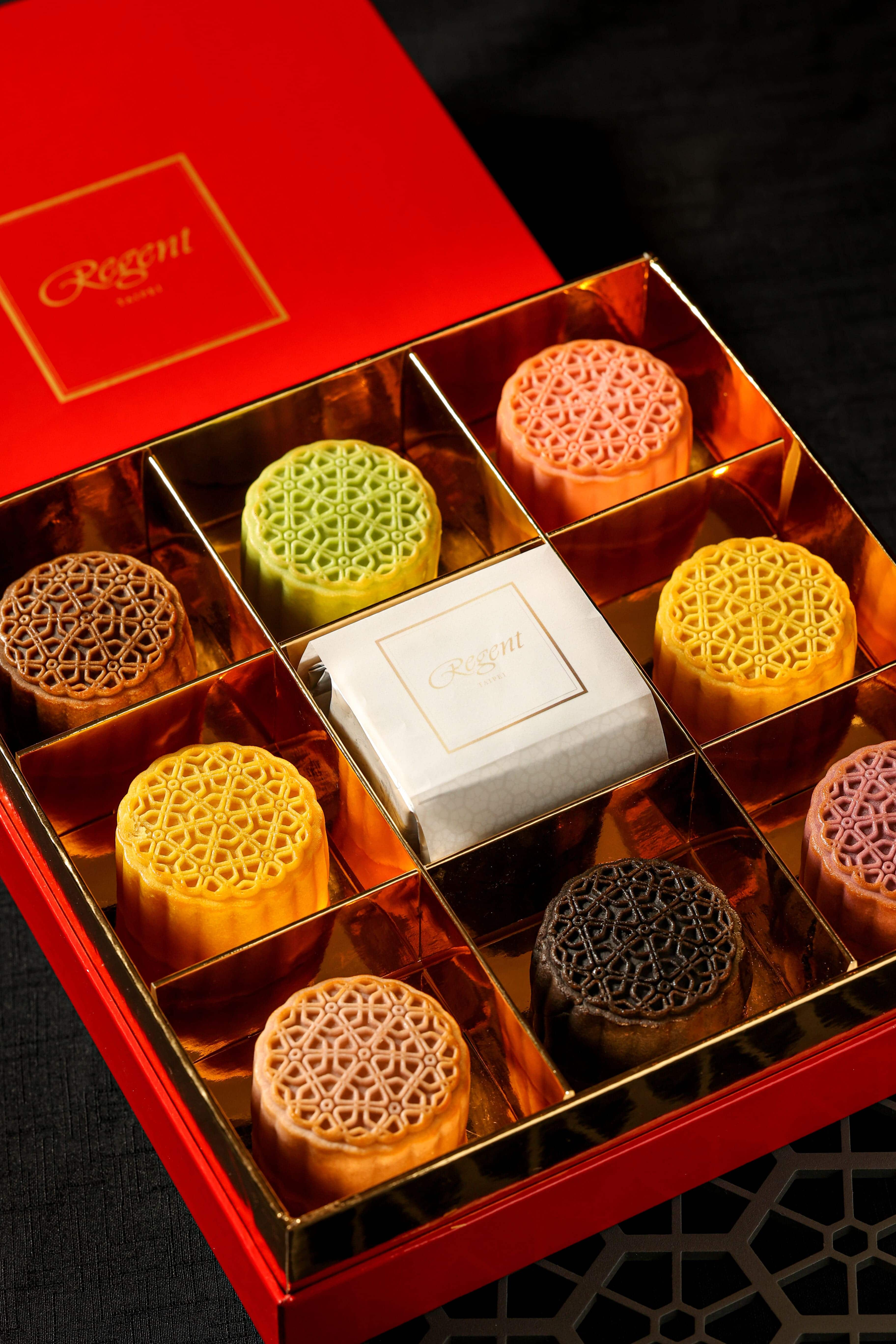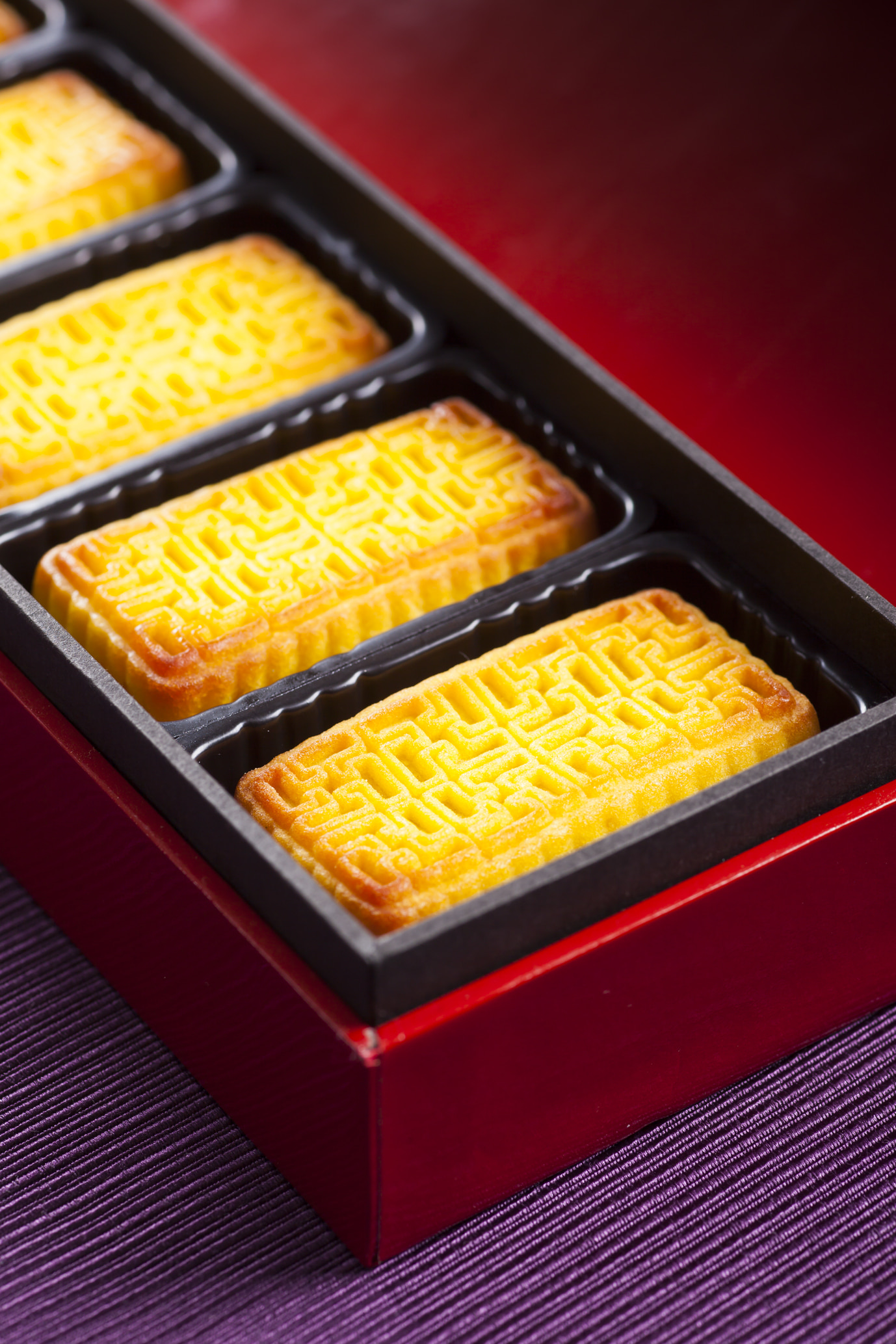 ---

For Reservations, please contact (02)2523-8000 ext. 3152 or (02)-7701-7722
Regent Taipei Address: Regent Gift Shop 1F, No. 3, Ln. 39, Sec. 2 ZhongShan N. Rd.