Premier League 2021-22 Match R8 is exclusive on ELEVEN SPORTS TW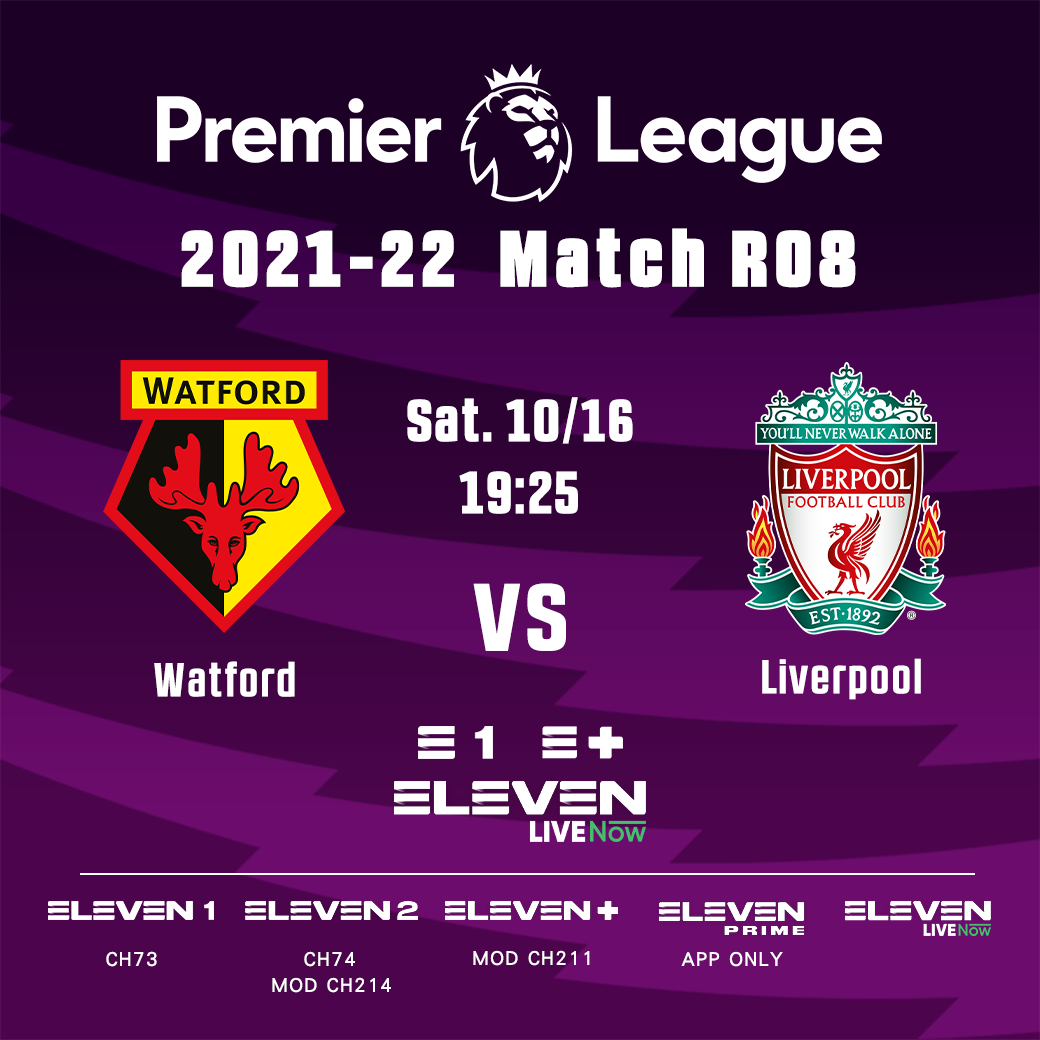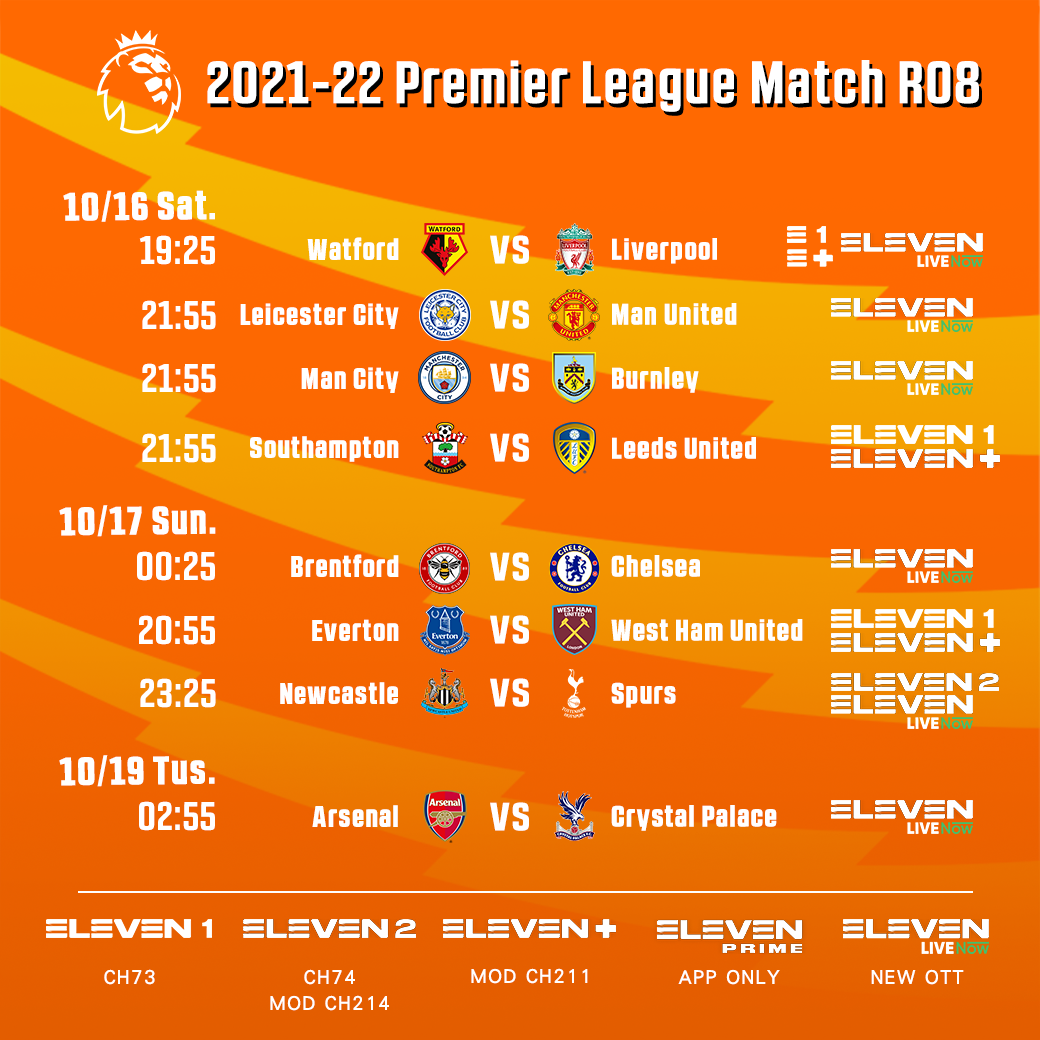 This Week's Must-Watch Premier League Matches:
Watford vs. Liverpool kicks off on Saturday 16th October 19:25.
Watford is going head-to-head with Liverpool at Vicarage Road Stadium, Watford. Top 6 Giant Liverpool currently has four wins and three draws, ranking second this season. With outstanding performances this season, however, several players are incapable to participate in this match, such as the injured Thiago and Elliot. Two Brazillian players, Fabinho and Alisson, are also unable to participate in this match as scheduled due to the impact of the world cup qualification. It is unclear that how huge it will be influent the team.
Watford fired coach Xisco last week and welcomed veteran coach Claudio Ranieri. Ranieri's two weeks of training will reveal the results in this match. In the past ten matches between the two sides, Liverpool won seven times, with only two losses. It will be easy for Liverpool to win this match.