OITW - Welcome to OUT in Taiwan – a New Kid on the Block!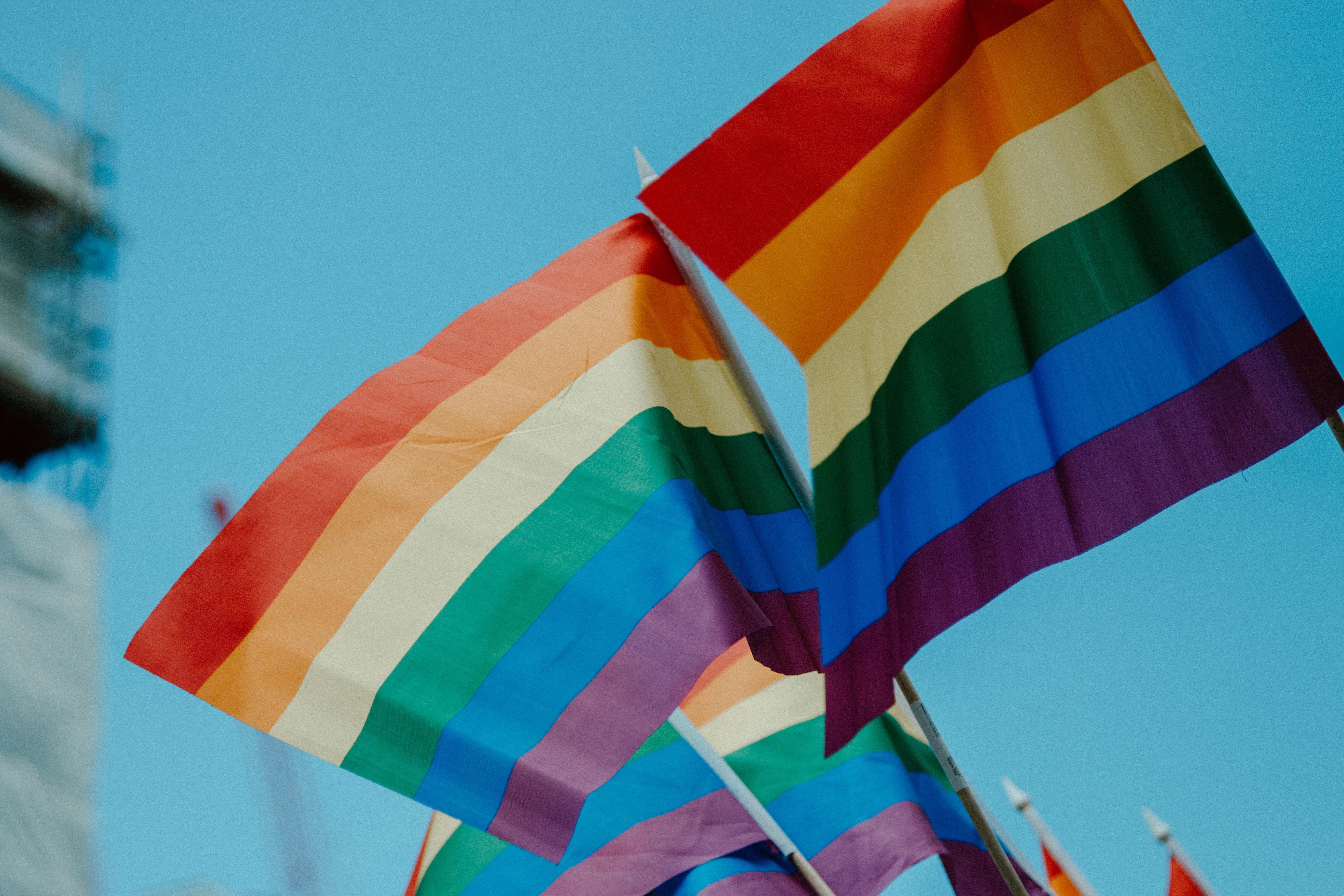 Following on from the success of Out in Hong Kong (OIHG) and Out in Singapore (OISG) we are pleased to announce the creation of OUT in Taiwan (OITW).
OITW is a non-commercial group that welcomes and connects all members and friends of the LGBTQI+ (Lesbian, Gay, Bisexual, Transgender, Queer, Intersex and Allied) community in Taiwan with an interest in developing a friendly, inclusive, fit, and healthy lifestyle, help those not sure yet about their real self or identity (and perhaps help to dispel some of negative images that may remain in the broader Taiwanese community).
The group was created in December 2021 and officially launched in April 2022 just after it's Taiwan Chapter founder, Simon Blackman, relocated to Taiwan from Singapore. The group has already grown steadily to more than 350 members and counting in just a few weeks!
"I was an active member of OISG, and made many friends from the various activities on offer, and thought creating a Taiwan chapter would be a great way to meet some new like-minded friends", Blackman said.  This sentiment is backed by member, Daniel who reiterated that his main reason for joining OITW was to meet new friends and socialize in a friendly, open and fun atmosphere and he believes OITW is really meeting those goals.
OUT in Taiwan is a community where we respect diversity and treat each other equally. OITW is intended as a group where you can meet and make friends, network through doing any activity you create or in which you simply participate.  We are lucky that Taiwan recognizes and supports the LGBTQI+ community and many of us are directly benefiting from Taiwan's support of same sex marriage.
Members and friends are encouraged to think of new and interesting ideas for events such as (but certainly not limited to) Yoga, Boot Camp, casual dinners (exploring the local cuisine and night food markets), weekend and overnight travel, wine tasting (paired with some fine dining), a day at one of Taiwan's fantastic beaches, group sports, a night at the movies, volunteer activities – the sky's the limit!  And as the membership grows we feel confident that the range of activities will also grow.  Some members will be natural leaders and others will be content to participant and either way, that is fine.  It is the sense of community and support that is most important.
A number of successful events have already taken place including some 3 Iyengar Yoga classes, and board games afternoon (some competitive spirit shown on a very pleasant Sunday afternoon) (Tim, a young local avid board gamer said he had great fun (even though he was surprisingly beaten at a few of the games) and that the gathering helped him relax by learning that his fellow OITW attendees were friendly, outgoing and interesting), a flower arrangement demonstration with participants able to make their own designs and learn a few new creative tips, an adventurous hike in Taoyuan Valley, a fun karaoke evening and even a mahjong evening.
Future events are already locked in, such as a Cross Fit event and more hiking in Taiwan's amazing nature parks.
Blackman emphasizes, "We are always looking for new and exciting things to do as a community. If you have any suggestions, or would like to host an activity, please reach out! We have a great space we can utilize in the heart of Zhongshan, Taipei, which is perfect for small-group activities of up to 20 pax at one time".  Events (even the outdoor ones) tend to fill up fast!
As the community grows and as events have started taking place, we'd love to share some insights from some of those that have already coordinated events and what has led them to OITW and their desire to help lead where we hope more will follow in making OITW a truly diverse and safe, fun environment for the community:
Jerome S Co (seriously talented flower artist)

, "

I started doing flower arrangement as a hobby over a year ago.

 

A hobby which has grown into a real passion for me. 

Being able to share my love of arranging flowers with the LGBT

QI+

Community through O

I

TW is

extremely

rewarding.

 

I gave a demonstration of an arrangement to members of O

I

TW one weekend afternoon in April, then prompted participants to interpret

the

style and design with their own arrangements using flowers of their choice. The results were fantastic!

 

O

I

TW

is

a great organization to network with people with the same hobbies as I do and also a great platform to find other activities that

might interest me and you

.

"

Tony (resident yoga master)

,

"I joined

OITW

to support my husband in his efforts to promote social activities in our community

but in addition to that

and I enjoy hosting

my

Yoga sessions

as a means of

spread

ing

the benefits of Yoga

(especially the uniqueness of Iyengar Yoga)

and help people

and my community

however I can."

David

(outdoor "no hill is too steep" adventurer)

,

"I joined to

OITW to

share my passion

for

outdoor activities with the LGBTQ

I+

community.

The recent hike in Taoyuan Valley was "booked out" and a great day of adventure even with all that Mother Nature could throw at us. 

Also,

even more importantly to me personally,

when I was young and closeted, there w

as

no platform

in Taiwan

like OITW to offer people the chance to contribute and create a healthy social circle

within the LBGTQI+ community

. I

truly believe

OITW can grow as a platform for the LGBTQ

I+

community to socialize and network through a wide spectrum of different events.  Also I love

the diversity within

OITW

itself.

 Member

s come from

so many

different countries

,

social backgrounds

and walks of life, and there is already a sense of community

. The founder of OITW, Simon, has a great vision and I am very honored to be part of this group."
David also got rave reviews from his fellow hikers.  Kai described David as "a caring leader who led us through a beautiful trail and that he very much enjoyed the mix of locals and foreigners participating in the hike".
Join the fun and work together to create a true community.  Just head over to the Facebook page here or email outintw@gmail.com for further information.