How UK and Taiwan can rise to the challenges and opportunities of climate action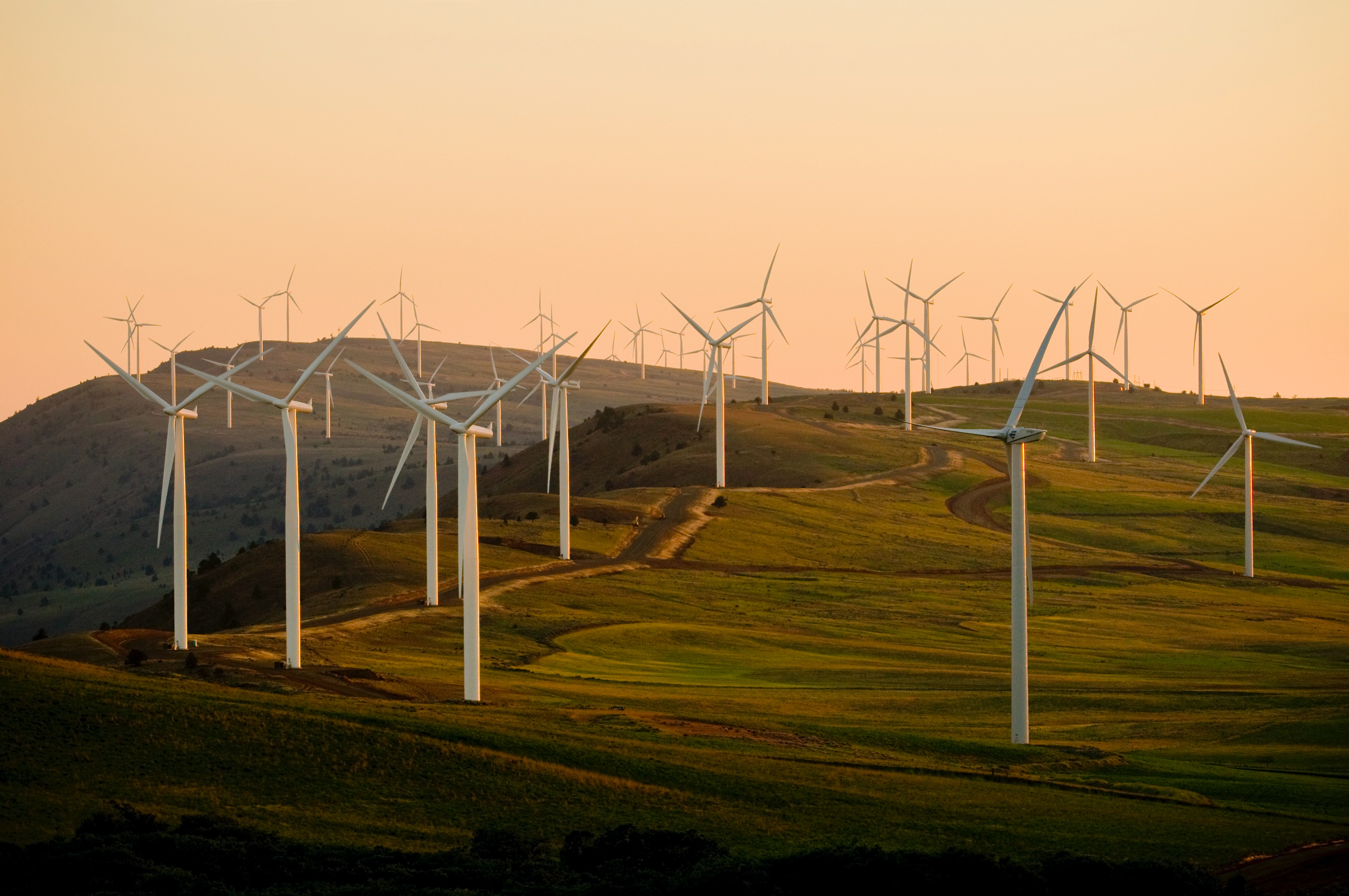 Written by John Dennis, Representative at the British Office in Taipei
Climate change is an emergency. Across the world, people are increasingly facing extreme weather events, from catastrophic wildfires to life-threatening flooding and droughts. But it's also a massive opportunity: for new technologies, new industries, and a better way of sustaining economic growth. The UK and Taiwan each have key roles in driving this change to a better future.  
Climate change is one of the UK's highest international priorities. The decisions we make now will directly impact our ability to safeguard the environment for future generations. We must limit the global temperature rise to 1.5 degrees – and it will only be possible if all of us come forward with ambitious emission reduction plans.
"The UK was the first economy to set a legally binding carbon reduction target in 2008 when we passed the Climate Change Act."
It received cross-party support and climate change has remained a priority for government no matter which party is in power. 
You may be surprised to learn that climate action has also been strongly supported by UK industry. With such support, in 2019 the UK Government was able to strengthen the Climate Change Act to commit the UK to ending its contribution to global warming by 2050, making us the first major economy in the world to set in stone our commitment to net zero. 
The UK sees climate-related issues not just as risks to be managed and tackled, but as a chance to innovate and transform our economy. UK business and industry agree. We now have a real opportunity to ensure our economies withstand the effects of climate change and support sustainable jobs and growth. The scale of the opportunity is clear. By boosting investment in renewable energy, we could see the number of jobs in the sector quadruple, to reach 42 million globally by 2050. 
A key priority for the British Office in Taipei is working with Taiwan to harness the opportunities of action on climate change. In recent years, our main areas of cooperation have been in green energy, green finance, and through encouraging Taiwanese businesses to take stronger climate action. 
"We have worked closely with the Environmental Protection Administration to support policy discussions on carbon pricing; and to map out potential net zero scenarios and pathways for Taiwan."
Building on this, we recently kicked off a new project with Taiwan's Bureau of Energy to look in depth at a net zero roadmap for Taiwan's energy sector. We have almost twenty years of renewable energy engagement with Taiwan, especially on offshore wind. Earlier this year, we agreed to explore more opportunities for cooperation on several energy innovation topics, such as floating offshore wind, hydrogen, and Carbon Capture and Storage.
We are also working closely with Taiwan's Financial Supervisory Commission, Taiwan Central Bank, and the Banking Association, to discuss climate risk scenarios in the financial sector and methodologies for stress tests.
Taiwan has tremendous potential to become a renewable energy hub in the region and we want to help Taiwan turbo-charge its offshore wind sector. Taiwan's renewable energy sectors have already seen significant growth. The recently announced Third Round offshore wind development plan puts Taiwan on a path to reach 20.5 gigawatts in offshore wind capacity by 2035. The British Office began working with Taiwan in offshore wind back in 2004. We shared the UK's experience in energy policy, industrial development and R&D. Now, Taiwan is the UK's largest offshore wind market in Asia Pacific region with 30 UK offshore wind companies having opened offices in Taiwan; many of these offices serving as the regional Asia-Pacific hub. The UK's credit agency, UK Export Finance, has provided more than five hundred million pounds in credit guarantees to three offshore wind farms in Taiwan.  
I believe that Taiwan can follow a similar path to the UK of carbon reduction to achieve net zero. Whilst our economies may not be identical, legally binding net zero targets can get industries to pick up speed, and industry can work hand-in-hand with government to rise to the challenge.
I know that Taiwan's top decision makers are aware of the urgency for climate action, and I have been glad to see the steps taken so far towards a net zero economy. And on this year's Earth Day, I was delighted that President Tsai announced plans to evaluate how Taiwan can reach a net zero target.  
I can see momentum not just at the policy level, but also with Taiwanese industry. Companies like Taiwan Mobile, Hon Hai, Taiwan Cement, and FarEasTone have all made net zero pledges, setting science-based carbon reduction targets. TSMC, Acer, Delta Electronics, and others have committed to securing 100% renewable energy through the global RE100 initiative, and over 50 local companies follow the climate risk reporting recommendations of the Task Force on Climate-Related Financial Disclosures. 
In partnership with Commonwealth Magazine, we have conducted Taiwan's first ever business climate action survey. This summer, we surveyed the top 2000 businesses to better understand their steps in climate action, and the challenges they face in decarbonisation.
I was impressed to see that over 80% of Taiwanese businesses surveyed agree that they play an important role in reaching net zero by 2050. But we also found a clear gap between climate awareness and action. More than half of businesses surveyed have no plans to transition to 100% renewable energy by 2050, and over 60% of those surveyed did not disclose climate-related information routinely. 65% of businesses surveyed agreed that unclear government policy is the greatest challenge they face when taking climate action. In light of this, I am very much looking forward to seeing progress on Taiwan's plans to amend the Greenhouse Gas Reduction Act. 
Together, we must ensure that we are all doing what is needed to turn back the dial on climate change, lay the foundations for a clean growth economy, and secure a brighter future for us all. That is our urgent, shared mission – now is the time for action. Let's work together for our planet.
*Read the full business climate action survey here.