Go Green - But beware Taipei City's electric scooter hurdles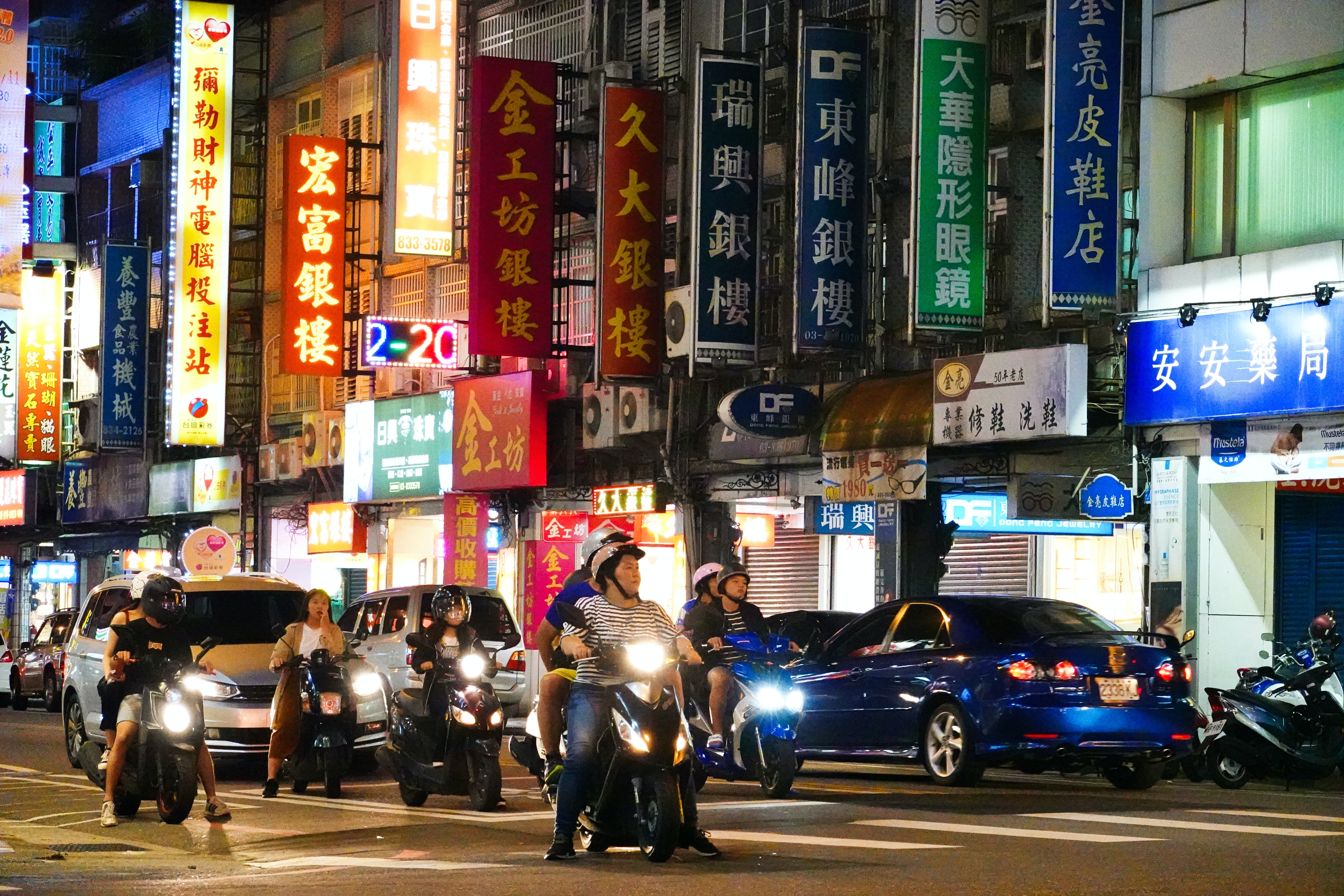 ---
The decision was made. It had been the subject of months of discussion. We were going to buy a scooter.
Not just any scooter. We were going to go green and buy an electric scooter in line with Taiwan's 2050 Net Zero Pathway. We were going to be way ahead of the government's commitment that all scooter sales be electric by 2040.
A recent move has placed our new residence just a bit further away from the services of the trusty MRT. Buses are plentiful but it does require walking to the nearest bus stop. We had, however, compared with our previous residence, managed to move within the geographic circle of the rental scooter system. We avail ourselves regularly of both of those means of transport and they adequately support most of our needs.
However, 3 nights a week of evening classes and just the desire to zip around for errands and the exercise facilities had set the discussion in motion once more. The other factor was the financial incentives offered by Taipei City following the purchase of an electric scooter and that was really the tipping point in terms of the financial outlay for a new scooter.
We'd done the rounds of the secondhand market, but models are scarce and the asking price was not much less than a brand-spanking new scooter. When those factors were taken into consideration, the attractiveness of the financial incentives just seemed to tip the decision in favor of a new model.
Our household consists of a Taiwanese citizen and a foreign spouse on a Taiwan Join Family Resident Visa (JFRV). It is a great, flexible visa with most aspects of life in Taiwan. No complaints.
We settled on the brand, probably the most well-known, and made an appointment at the closest outlet. Upon arrival, we were certainly treated well by the salesperson. A decision had already been made to opt for the 50cc model, not only due to price but from experience, renting this model at least 3 times a week for night school transit. The 50cc model provided everything that was needed.
The incentive on offer, according to the website, was NT$17,000. This amount was not to be ignored. This amount does not come from the purchase price. The purchase is made and then it requires an application to Taipei City to receive reimbursement.
Next was the color choice, a bit underwhelming. Powder pink/purple combination or what some would call off-white, but designers may call, ivory. Off-white was selected. There was also a free-of-charge NT$4000 accessory package being offered. Just tick the box.
IDs and driver's licenses were produced. IDs, plural, as we had not decided in whose name to purchase the scooter. Then a discussion began about the NT$17,000 incentive. Turns out this only applies to Taiwanese citizens. Spouse and APRC visa holders are only entitled to receive NT$10,000. I found nothing online to explain the NT$7,000 difference.
Well, no problem, we would purchase the scooter through the citizen side of the family. But remember, you only get "one bite at the cherry". The incentive does not apply with the purchase of further scooters. Again, no problem. If we wanted another one, soon, we would just accept the NT$10,000 incentive. Pragmatic, a little bit jaded, but we were left with little or no choice.
A credit card was produced, and we were set to get the paperwork underway. It must have been the shiny new nature of our IDs that elicited the fateful question. Why so new? As noted, we have recently moved residences. We had in fact moved in December 2022 from New Taipei City to Taipei City, and we had made sure to change our cards to reflect the new address. At that point, things started to unravel. The salesperson regretfully informed us that to be eligible for the NT$17,000 we needed to be residents of Taipei City for a minimum of 12 months. Again, there was no reason for the imposition of these criteria. Did we need to show commitment to Taipei City?
The salesperson tried one last valiant effort. We could still proceed with the purchase and apply for a NT$7,000 incentive from the central government, but the "one bite at the cherry" rule applies in that instance as well.
Quite quickly, it became evident that our 'go green' plans were fading. Some will say that if we were truly committed, we should have opted for the NT$7,000 incentive. But we live on a tight budget, and it did not seem like the best deal in those circumstances.
The salesperson was deflated, and we were very much deflated, not only by the 12-month eligibility period but also by the disparity between the NT$17,000 for citizens and the NT$10,000 for visa holders. We both work hard and pay our taxes. Why does it appear a foreign spouse is entitled to less? Answers will undoubtedly never be forthcoming on those issues. Bureaucracy is often a dark, mysterious pool.
So, we will wait. December is not that far away, but will the incentives still exist? If not, then Santa will need to step up his game. The dream still lingers.
---
Our member, Paul Shelton has a 30-year history in banking, working as head of Legal & Compliance and MLRO for the Asia Pacific branches of major international financial institutions in Japan, Singapore, Australia, and Hong Kong. He is also experienced at working with financial regulators across the Asia Pacific and provides consultancy services to Taiwanese financial and non-financial industry associations in all aspects of Compliance, AML/Sanctions, and Governance. He resides in Taipei.