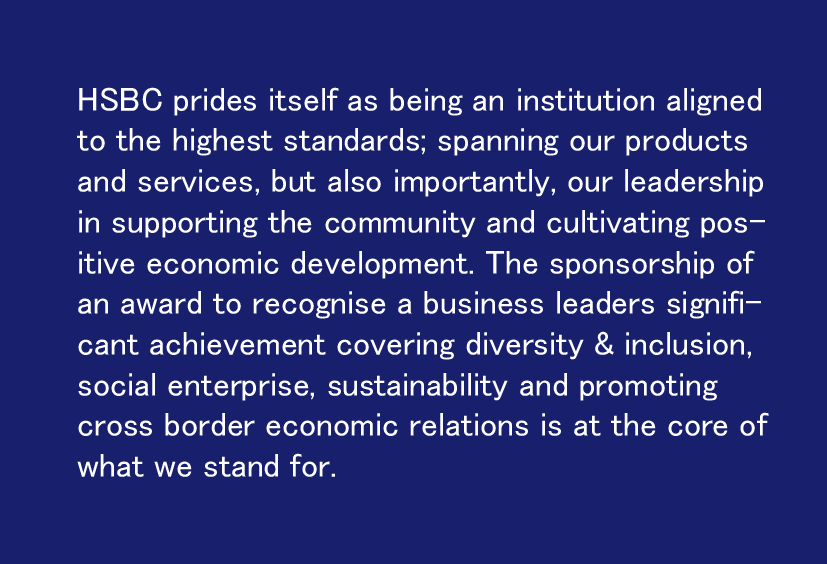 Admissions will consider the following categories: 
Making a Leadership Contribution & Innovation in Diversity & Inclusion 
Social Enterprise 
Sustainability 
Improving cross border economic relations 
---
Judging Process 
Entries are assessed by our Judging Panel of leading experts in their area on the following criteria:

 
Concise summary of the 

individual including objectives and culture.

 
Concise outline of the 

success

 story including achievements.

 

Clearly visible initiatives undertaken which are relevant to the selected awards category.

 
Evidence of the impact of these initiatives in transforming 

the community, your

 organisation and beyond.

*Note: In order to ensure fairness and diversity of awards, the winner of last year cannot reapply for the same award this year, but can apply for other award categories.
If you have any questions, please email info@bcctaipei.com or dial T: +886 (2) 2720 1919 
(This regulation does not apply to finalists)