Z Global Music Taiwan Limited
Z Global Music Taiwan Limited
Z Global Music Taiwan Limited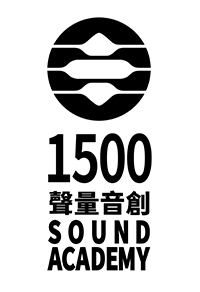 Z Global Music Group manages Chinese music talent discovered in Greater China, and produces and distributes popular Chinese music worldwide.
It also owns and operates 1500 Sound Academy in Taipei (www.1500SoundAcademy.com.tw), the first overseas branch of the famed 1500 Sound Academy (www.1500SoundAcademy.com) in Los Angeles.
1500 Sound Academy was founded by multi-Grammy winning producer/songwriters James Fauntleroy (Bruno Mars, Beyoncé, Rihanna, Justin Timberlake, Kendrick Lamar, Drake, J. Cole, Vince Staples and Big Sean) and Larrance "Rance" Dopson (Jay-Z, Snoop Dogg, Nipsey Hussle, Usher, Khalid, Justin Timberlake, Chris Stapleton, Migos, and Rick Ross).
The Academy in Taipei is headed by renowned Taiwanese music producer Eric Chen whose career spans over 25 years and has produced numerous A-listers winning multiple Golden Melody Awards, aka the Chinese Grammys.
The Academy teaches music writing, production, recording, engineering, music business, and artist branding in month-long programs.  It takes a holistic approach to training aspiring music industry professionals.
---
Music production
Songwriting
Recording engineering
Mixing
Music business
Artist branding
If you would like to be put in contact with an Advisor, please contact us at info@bcctaipei.com.