TMF Group
TMF Group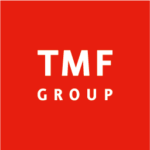 We make a complex world simple.
TMF Group is the leading provider of administrative support services for international business expansion – organically or through M&A – and investment funds.
With close-knit teams of some 7,800 in-house experts – on the ground in over 80 locations – we are the only company worldwide to provide the combination of fiduciary, company secretarial, accounting and tax and HR and payroll services essential to the success of businesses investing, operating and expanding across multiple jurisdictions.
We know how to unlock access to some of the world's most attractive markets – no matter how complex – swiftly, safely and efficiently.That's why over 60% of the Fortune Global 500 and FTSE 100 and almost half of the top 300 private equity firms use us.
---
Administrative support services for International business expansion
Investment funds
If you would like to be put in contact with an Advisor, please contact us at info@bcctaipei.com.