Taiwan Stock Exchange
Taiwan Stock Exchange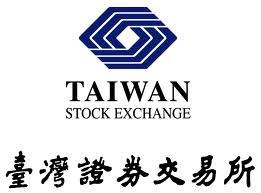 Established on 23 October 23 1961, TWSE has been adhering to one vision, circulating securities and prospering the economy, aiming to inject momentum into the economy. With the development of the securities market, the channel between national savings and investments is fully unblocked to supply the funds needed for the development of diverse industries, and promote the economic growth. Considering the characteristics of the domestic securities industry and the needs of economic development in Taiwan, TWSE will carry out the four duties of serving the market, introducing innovative products, expanding market scale, and forging international alliances. Furthermore, TWSE will stay abreast of international trends and practices, and never lose sight of the five opportunities of new products, new mechanisms, new markets, new information and new competition, to manage future competition and challenges.
---
Host investment forums, luncheons, and seminars on key financial topics affecting securities market
Provide an open platform for companies seeking business resources in various industry sectors within our listed companies
If you would like to be put in contact with an Advisor, please contact us at info@bcctaipei.com.