Baker McKenzie
Baker McKenzie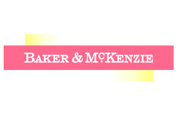 Baker & McKenzie – Taipei is one of the largest and most prominent law firms in the country, with a team of over 100 legal professionals representing leading domestic and multinational companies in the market. Admitted to practice in multiple jurisdictions, our lawyers can provide a full range of commercial legal services in Taiwan, the Asia Pacific region and other major and emerging markets worldwide. We are experienced in handling large and complex deals and are especially sought out for our strong track record in cross-border transactions. Our lawyers are recognized by major legal directories as among the best in Taiwan, particularly in the areas of banking and finance, mergers and acquisitions, capital markets, intellectual property, and technology, media and telecommunications.
Advisor Business Support Offered.
---
General legal advice and information about how to conduct business in the Taiwanese market
Legal expertise in corporate, taxation M&A, financial services, and litigation
If you would like to be put in contact with an Advisor, please contact us at info@bcctaipei.com.