The Resource Cube
The Resource Cube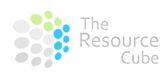 Strategically located in Taipei, Taiwan, the Resource Cube is ideally positioned to deliver a wide range of services to our clients. Using our extensive network of service partners throughout south-east Asia, we are able to devise and implement branding programs by deploying local resources only when needed. By using Taiwan as a hub, and employing doorstep resources, we can operate regional programs with minimal logistics, travel and risk, delivering results with the lowest financial and carbon cost.
Our client base includes financial services, automotive, retail, hospitality, healthcare and luxury brands, and over the years we have handled more than 3,000 locations on behalf of our clients. From design, project management through to manufacturing and implementation, we deliver an integrated and one-stop solution, on time, every time.
---
Preliminary advice on brand implementation services for incoming SMEs coming to Taiwan
Consultation meeting for corporate signage, commercial space design and implementation, and project management
If you would like to be put in contact with an Advisor, please contact us at info@bcctaipei.com.