TW - DIT Senior Commercial Officer, B3(L) (Maternity Cover)
British Office Taipei
Taipei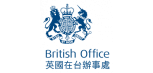 Department for International Trade roles (DIT)
DIT
This is an exciting time to join the Department for International Trade (DIT). Our mission is to help businesses export, drive inward and outward investment, negotiate market access, and to champion free trade. We are an international department based in 108 countries, and we work closely with our colleagues worldwide. The short-term placement is a unique opportunity to get experience of working with UK and Taiwan government on the high-profile bilingualism workstream.
This job offers the successful candidate an opportunity to work in the high-performing DIT team at the British Office in Taipei for a 4-month period.  
The role focuses on supporting UK healthcare and life science exports to Taiwan and coordinating the British Office's activities to drive up English language proficiency in Taiwan in support of Taiwan's Bilingualism 2030 strategy.
Roles and responsibilities / what will the jobholder be expected to achieve?
The successful candidate will be responsible for the promotion of UK business interests in the healthcare and life science sectors as well as the education sector, including English language teaching (ELT).
Specific duties and responsibilities include:
Developing and maintaining strategic relationships through proactive interaction with targeted UK companies to understand their business interest and where they need UK Government support;
Scoping business opportunities for UK exporters in life science & healthcare sector in order to enhance the pipeline and effectively respond to developments in the market and opportunities for UK companies;
Project managing planned marketing activities, working with British Council, British Chamber of Commerce Taipei and other teams in the British Office to support UK exports.
Executing well-planned interventions (meetings, introductions, partnerships, government engagement etc.), resulting in the delivery of supporting an ambitious export value target across the sector(s) for which the officer is responsible; and
Collaborating across regional and HQ sector teams, especially North East Asia, APAC, healthcare and life science and education sector teams, to deliver wider British Office and DIT objectives.
During the contracted period, the jobholder will be expected to:
Be the contact point for UK companies in the above-mentioned sectors looking to do business in Taiwan
Pursue business opportunities on behalf of the UK supply chain and facilitate market entry, including providing market intelligence and arranging B2B and B2G meetings.
Deliver policy dialogues, working with the British Council and the British Chamber of Commerce Taipei.
Plan and implement trade promotion activities, namely English for special purposes (ESP) seminar, English Language Training (ELT) Engagement Event, English Language Training (ELT) Showcase Event and Taiwan Healthcare Expo.
Provide help and advice to UK companies in support of them landing commercial contracts in Taiwan.
Confident in business communication & negotiation, with a focus on customer needs
Ability to work with contacts and colleagues at all levels
Self-starter with strong organisational, analytical and time management skills, with excellent attention to detail
Flexible, resilient under pressure and decisive with a proven record of delivering results to a high standard
Language requirements:
Language: English & Mandarin
Level of language required: Fluent in spoken and written