Standard Chartered Bank | Human Resources Trainee
https://www.sc.com/en/
Taipei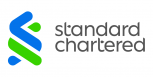 The Role Responsibilities & Our Ideal Candidate
The 18-month Specialist Functions Local HR Programme is an intensive development programme that aims to build your capabilities towards a specialist career in a niche area of the Bank. Through 18 months of rotation in HR and aim to be a HRBA after graduated from the program.
30% of BAU will be cover HR Risk Mgmt.
-The role holder will take 18 months of functional rotation in HR and aims to be the HRBA. 
-Aims to be trained as a certified Unit Compliance Officer (UCO) which requires circa 30% of the FTE.
-Support in areas across HR including ASK HR.
Strategy
Support the HR Head to deliver the UCO related assignments in time.
Execute assigned Ad hoc key HR projects and initiatives if any.
Job rotate within HR within the program to be a certified BA and UCO.
Risk Management
 ·      Support HR Dept. in coordinating major thematic risk & control responses.
Governance
 ·      Embed the Group's values and code of conduct as it relates to the role remit to ensure that adherence with the highest standards of ethics, and compliance with relevant policies, processes and regulations among employees form part of the culture.
Regulatory & Business Conduct
Display exemplary conduct and live by the Group's Values and Code of Conduct.
Take personal responsibility for embedding the highest standards of ethics, including regulatory and business conduct, across Standard Chartered Bank. This includes understanding and ensuring compliance with, in letter and spirit, all applicable laws, regulations, guidelines and the Group Code of Conduct.
Effectively and collaboratively identify, escalate, mitigate and resolve risk, conduct and compliance matters.
Key Stakeholders
TWN HR Head
Compliance
Country Risk
HR COEs colleagues
HRBPs
Other Responsibilities
Embed Here for good and the Group's brand and values within the role's remit
Perform other responsibilities assigned under Group, Country, Business or Functional policies and procedures
Ideal Candidate:
-Bachelor degree above major in Human Resources.
-At least 2yrs of HR related experiences.
-Fluency level of English skill.