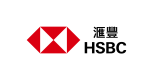 HSBC are accelerating plans to transform, building on agility, innovation and customer centricity as we become a bank fit for the future.
This role is part of the Global Marketing function.
The function focuses on understanding present and future customer needs, identification of market opportunities, development and execution of marketing strategies, and programmes.
The ultimate goal is to drive improvements in HSBC brand equity and contribute to customer growth, revenue growth, increase customer value and satisfaction in order to meet agreed objectives and key results.
People Responsibility: N
Role Purpose:
- The primary accountability of this role is to support the development of marketing strategies, plans and programmes that deliver customer and business outcomes. This includes supporting the development of the WPB marketing strategy and implementing marketing programmes.
- Geographical Remit: Taiwan market
- This role is part of the Global Marketing function and is focused on supporting the strategic and revenue growth priorities of Wealth and Personal Banking (WPB).
- The role holder is accountable to the Senior Manager, Marketing, WPB and charged with supporting the business team in achieving their vision and objectives through marketing activity.
Job content: - The role holder must support achievement of the HSBC vision, values, goals and culture in personal behavior, actions and decision making.
- Develop the integrated marketing campaigns across all channels and the optimization of activities for maximum effect to achieve local and business targets and objectives.
- Develop the marketing collaterals in line with the Global marketing guidance and principles.
- Build strong relationship with stakeholders (local and Group key strategic partners) and external contacts. Respond to the business needs and provide timely marketing support.
Experience, Skills and Qualifications
 - Have knowledge of both classical and contemporary channels alongside Marketing Strategy and Communications planning experience, including demonstrable success in developing and delivering strategic marketing plans and multi-channel high profile marketing communications programmes.
- Understand the use of data and analytics in deriving customer value.
- Degree level qualification in marketing and/or business studies preferred.
- Demonstrating ability to identify strategic needs based solutions both now and in the future.
- Ability to think innovatively, shaping and communicating new concepts.
- Good command in spoken and written English and Chinese (Local Language ability is required)