HSBC | Head of Corporate Sustainability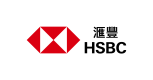 At HSBC, the term sustainability means achieving sustained profits for our shareholders, developing long-lasting customer relationships, valuing our highly committed employees and managing the social and environmental impact of our business. Global Sustainability sets global strategy on sustainability and supports on managing the challenges of climate change, managing the social and environmental risks of projects that we finance and identifying business opportunities that have an environmental or social dimension. Global Sustainability oversees HSBC's global philanthropic programmes - which focus on education and the environment.
We are currently seeking a high caliber professional to join our team as Head of Corporate Sustainability, Taiwan.
Principal responsibilities
• Responsible for overseeing and managing the Corporate Sustainability function in Taiwan.
• Utilise and leverage both donation and non-donation budget for Taiwan Corporate Sustainability function to develop HSBC's Corporate Sustainability programmes and strategies for Taiwan, including sustainable finance and community investment.
• Coordinate with lines of business and functions to drive business growth in sustainable finance, mitigate sustainability risk, and provide internal and external thought leadership in sustainability.
• Maximise the impact and outcomes of HSBC Taiwan's philanthropic programmes, promote employee engagement opportunities.
• Work closely with Communications and Marketing teams to promote HSBC's brand in community investment and sustainability
• Manage all Corporate Sustainability programmes and activities in Taiwan, ensuring adherence to overall HSBC strategy, policy and procedures and meeting expected outcomes and impact
• Work collaboratively with internal stakeholders and business lines to support sustainable operations initiatives for HSBC in Taiwan
• Facilitate clear communication and collaboration to enable alignment between the Group and region and market-level businesses
• Ensure the Taiwan Corporate Sustainability function operates on a consistent and compliance basis.
Requirements
• Sound knowledge of sustainability, sustainable supply chain, and/or sustainable finance, and their key drivers and implications for financial services in Taiwan
• Strong analytical skills - able to critically consider information from a number of sources, identify material issues and articulate and present a well-reasoned business case within defined and challenging timeframes
• Strong project management skills – able to manage simultaneous work fronts with limited resources, delivering on specific targets with pragmatism
• Strong interpersonal and communication skills - able to communicate effectively with both internal and external stakeholders
• Proficient in English and Mandarin/ Chinese