Adecco - Elemis Marketing Manager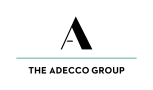 About the job
Responsible for brand and product marketing strategies execution.
Manage forecast accuracy by implementing forecast consumption review
programs to drive service level improvements and increase inventory turns.
Participated in new product development projects and launch forecast developments.
Manage all online activity in relation to traffic acquisition, sales, conversion and reporting.
Implement the annual brand plan and communication campaign, and new product development to achieve brand goals and KPI.
Work and communicate with internal cross-functional teams and external agencies to facilitate and ensure project execution.