Shine Wing Taiwan
Shine Wing Taiwan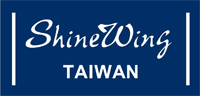 Shine Wing Taiwan was founded in 1972.  With the growth of Taiwan's economic, we have established Kaohsiung and Taichung office in 1989 and 1990 respectively, to respond to the needs of domestic and foreign business.  In 1991, we joined SHINE WING International Limited as the sole representative in Taiwan.
---
Audit and assurance services
Tax services
Investment and corporate secretarial services
Initial public offering & listing services
Personal financial and tax services
Accounting services
Foreign corporate services
If you would like to be put in contact with an Advisor, please contact us at info@bcctaipei.com.